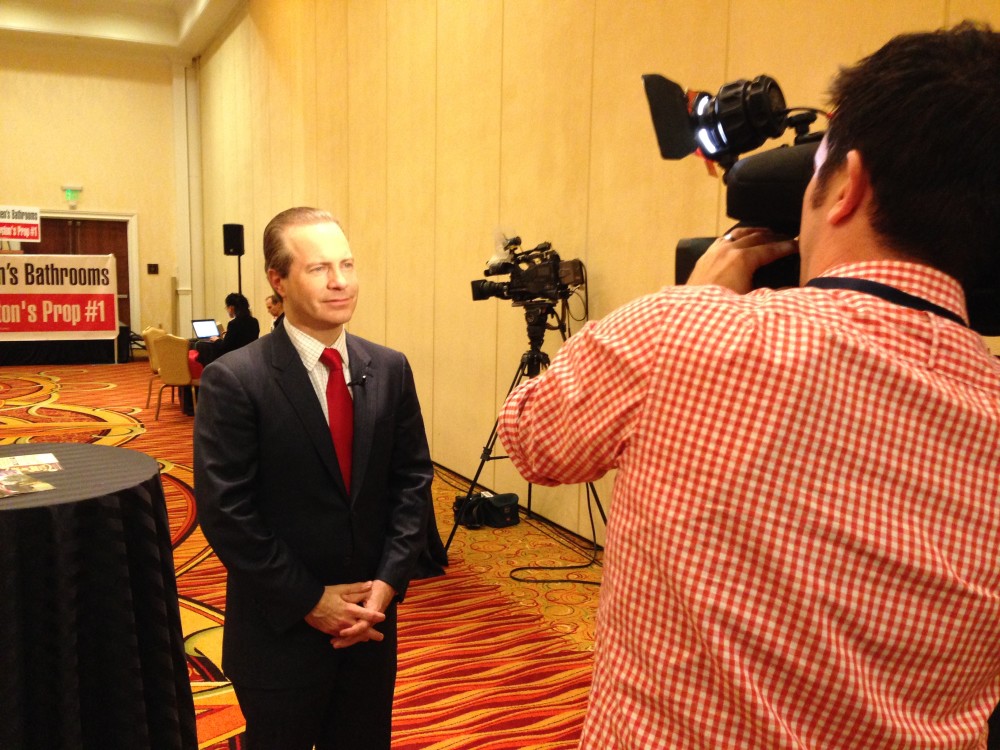 Local law enforcement raided Monday the office of Jared Woodfill, former chairman of the Harris County Republican Party.
The Houston Chronicle reported there are two formal complaints against Woodfill accusing him of taking hundreds of thousands of dollars from clients' trust accounts.
Investigators spent hours searching the office and left with boxes of documents, according to news reports.
Lise Olsen, deputy investigations editor at the Chronicle, told Houston Matters that one of Woodfill's attorneys told the newspaper the raid "has nothing to do with his GOP role, his former GOP role, this has something to do with his law practice."
The Harris County Republican Party said in a statement that "Mr. Woodfill has had no role or involvement in the Harris County Republican Party since he since he was defeated and left office in 2014" and added the matter regarding the raid "is one for the criminal justice system and it would be inappropriate to comment on any pending investigation."
Back in September, the State Bar of Texas publicly reprimanded Woodfill because members of his law firm violated the Texas Disciplinary Rules of professional Conduct during the representation in a divorce case.
Woodfill was chairman of the county's Republican Party from 2002 until 2014.