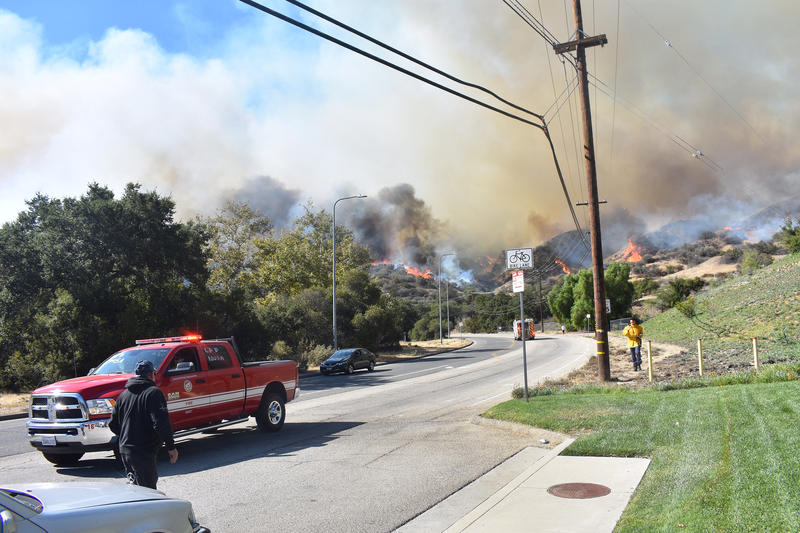 Hundreds of Texas firefighters started heading to California on Monday morning to help battle wildfires burning in Southern California.
Texas Gov. Greg Abbott announced Sunday that 200 firefighters, 55 fire engines and personnel from the Texas A&M Forest Service will be on their way.
The Woolsey Fire, burning just northwest of Los Angeles, had scorched more than 83,000 acres as of Sunday and is only 10 percent contained. At least two people have died.
Meantime, at least 23 people were killed and thousands of buildings were destroyed in a separate wildfire in Northern California.
"When disaster strikes, it is imperative that the call for help is answered, and that is exactly what these men and women serving in fire departments across Texas are doing," said Gov. Abbott in a press release. "As California continues to fight these fires, Texas will be sending its bravest firefighters to aid in their efforts. Our prayers go out to all who have been impacted by these devastating wildfires, and the State of Texas will continue to offer any resources to aid in the recovery process."
A representative from Texas A&M Forest Service said that 47 fire departments from 23 Texas counties are deploying to California, and that it will take about two days before they arrive.
Several Houston-area fire departments, including Baytown, Eastex, Forest Bend, North Montgomery and Webster, will be sending engines, firefighters or both, according to Texas A&M Forest Service.
For the second time this year, 4 of #yourBaytownfirefighters are being deployed to #California to assist with the massive #wildfire. Please keep all of the responders in your thoughts & prayers.@TheBaytownSun @TSAFFNews @IAFFNewsDesk @sandymcgheeiaff pic.twitter.com/YaWmRpfJW4

— BaytownFirefighters (@BPFFALocal1173) November 12, 2018
New Waverly Fire Department in Walker County has also indicated they are sending personnel to California.
"The New Waverly Fire Department has previously deployed certified wildland firefighters to major wildfires at the request of the State, mainly in west Texas, but this will be the first time they have deployed out of state," the fire department said in a press release.