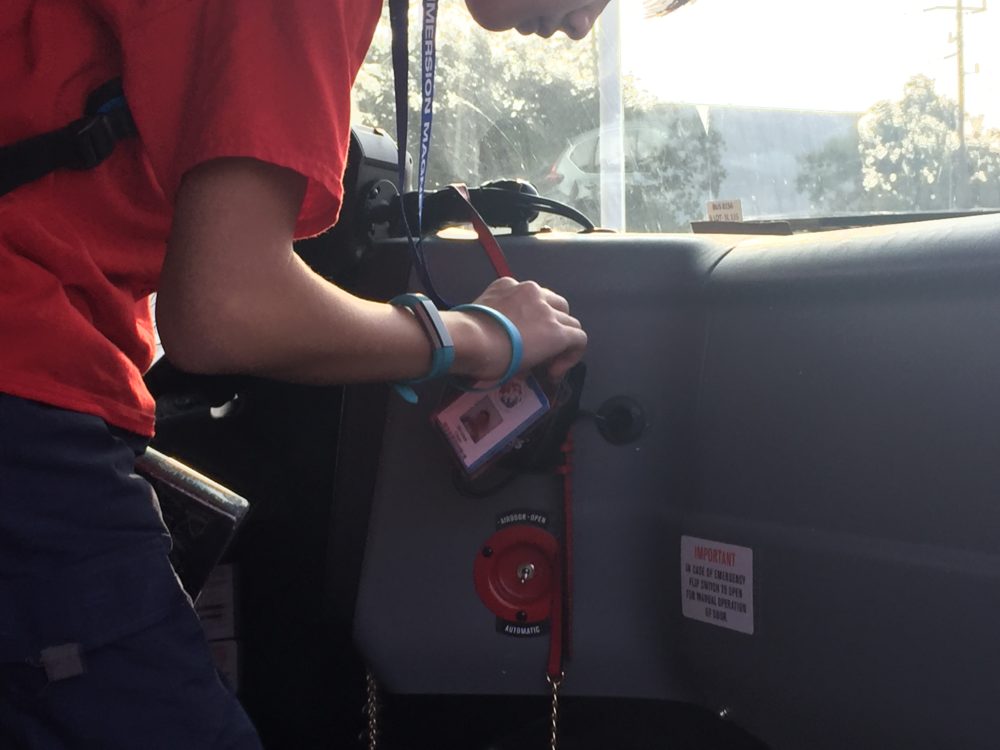 When the school bus rolled up just after 8 a.m. at the Mandarin Immersion Magnet School near the Galleria, students had to complete an extra step before they got off: Swipe their bus badge.
"You got your badge?" the driver asked, as they swiped through.
This badge system started as a pilot in October with about two dozen schools. Now, it's expanded district-wide, in an effort to improve safety, efficiency and communication with parents.
"Once they get on the bus, they simply swipe and once they arrive to their destination, they would again swipe off," explained John Wilcots, who is the new interim director of transportation at the Houston Independent School District.
The bus system is still dealing with some delays and a shortage of drivers since HISD launched a new "hub" system at the start of the school year. It requires students attending specialty or magnet schools to catch their route at hub locations outside their immediate neighborhood. Wilcots said that the new badge system will continue to improve the system.
"The major one for us is safety, because now a parent can actually see that their child got on the bus and when their child got off the bus," Wilcots said.

He also said that the badge system will provide more data on who's riding the bus, which administrators can use to tweak routes as needed.
Wilcots said he hopes to hire another 120 bus drivers in addition to the almost 800 drivers working the fleet. His department has also added back some neighborhood stops in addition to the main hub ones.
"At the beginning of the school year, there was a very heightened concern. In my mind, it's still a very heightened concern — transportation. It's become more manageable as far as what we're doing, a lot of the concerns we're actively working out. But we do have a ways to go," he said.