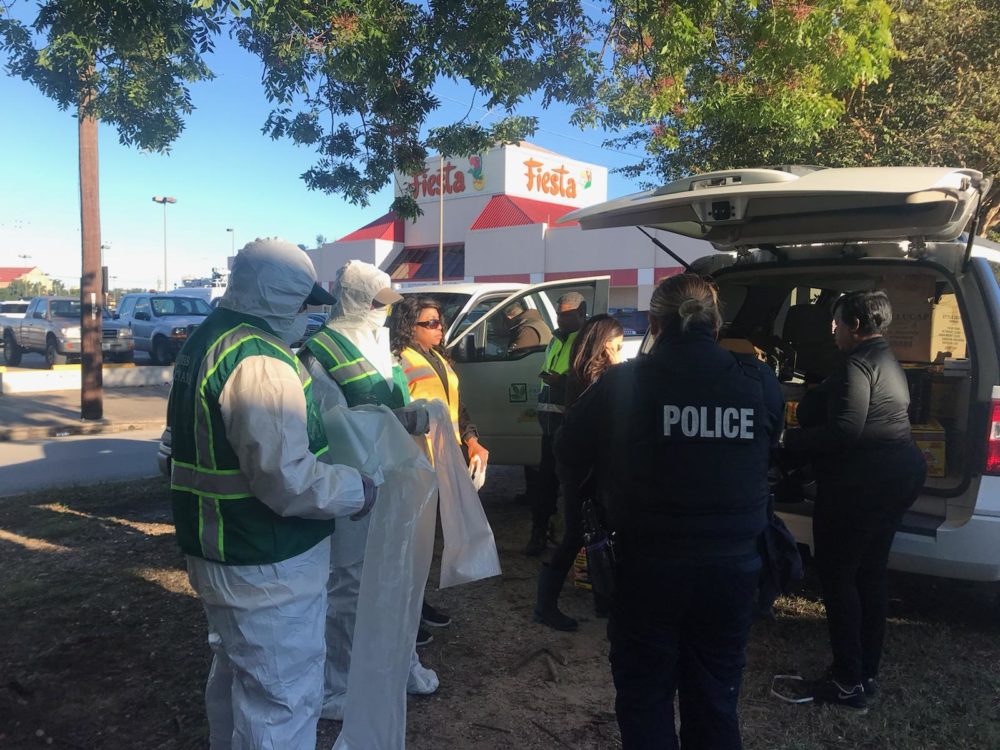 Crews from the City of Houston cleaned up Friday a homeless encampment in Midtown and moved its residents to shelters as they prepare the area to become a bus parking lot.
The encampment was at the intersection of Wheeler Avenue and Caroline Street, under an Interstate 69's overpass, and has been a site for Houston's homeless population for years.
The City has attempted to clean it up in the past, but about 45 people still lived in the encampment, according to a tweet that Mayor Sylvester Turner sent in the morning.
A @METROHouston bus is at the Wheeler encampment to take the 45 or so residents to shelter as we continue our compassionate work to provide services and roofs to those experiencing homelessness. The Way Home has cut the region's homeless population by 51% in recent years.

— Sylvester Turner (@SylvesterTurner) November 2, 2018
Later on Friday, deputy press secretary Tanya Makany-Rivera detailed that 30 people were at the encampment in the morning and all were offered shelter. Fifteen accepted the ride to shelters.
Mayor Sylvester Turner said in a news release that the "vulnerable population" of the encampment attracted "predators" that wanted to "victimize" them.
I'm glad to hear that some of the homeless people who'd camped under the Wheeler overpass have accepted the offer of shelter — and a ride to get there this morning — while crews remove encampment health hazards. Notices went up Tuesday about the pending cleanup and fencing.

— Sylvester Turner (@SylvesterTurner) November 2, 2018
The Texas Department of Transportation and The Way Home helped the City with transporting the homeless residents to shelters.
"Finding shelter and longer-term housing for homeless people and reducing dangers to all residents of the neighborhood has always been the focus of our work," the mayor said.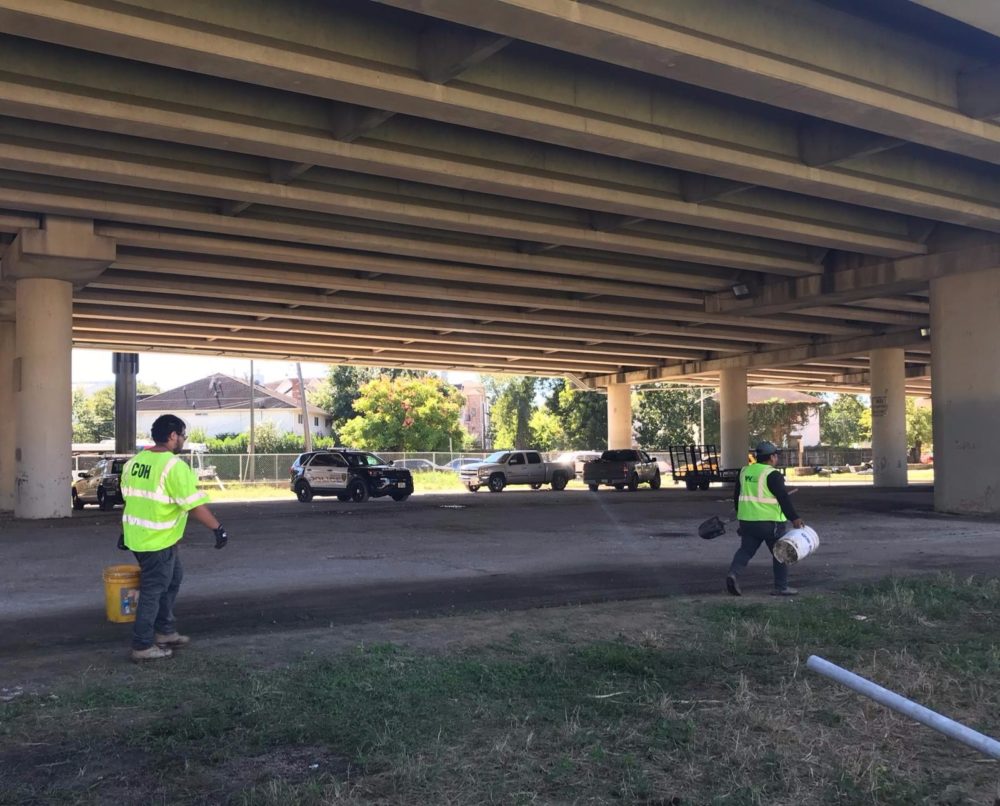 The City also argues the encampment must be eliminated because Dr. David Perse, Director of Emergency Medical Services, has found that the site poses a public health nuisance due to human and animal waste, insect infestations and rotted food.
A block from the encampment, Larry Jack, who told News 88.7 he has been homeless in Houston for six years, commented the clean-up operation is nothing new. "I lived all around here – where have I not lived here? I've slept on every sidewalk. Everywhere I sleep they tell me to move."
The city's news release said notices were placed at the encampment on Tuesday informing residents that the area would no longer be available for their use. Besides free transportation to shelters, the city provided free storage for many of the residents' belongings.