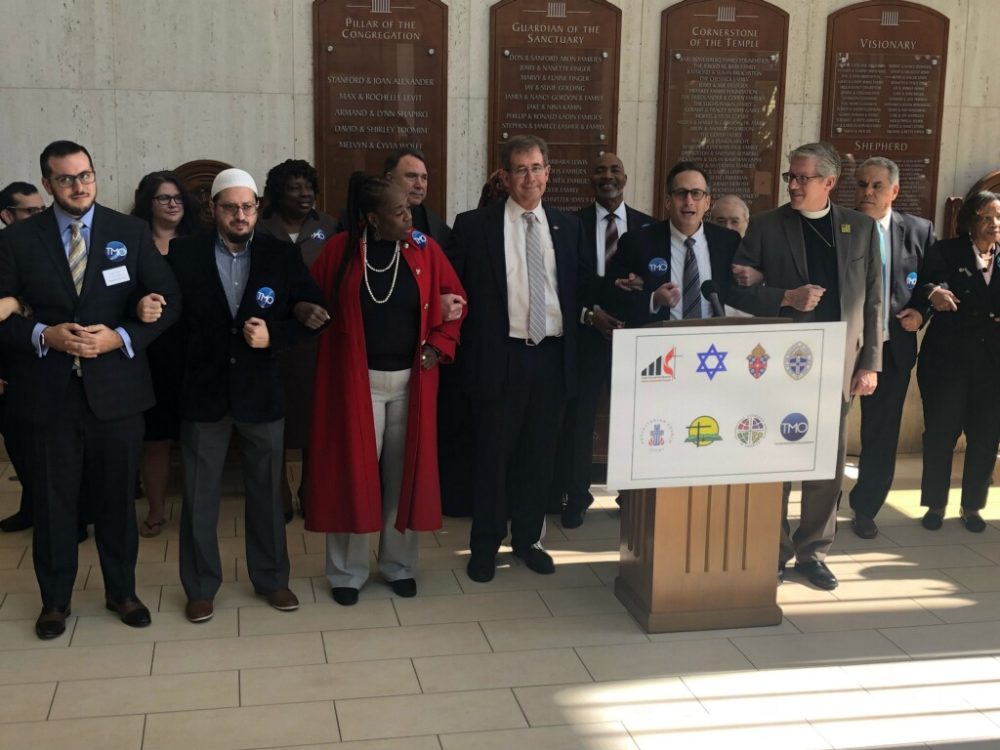 Houston Area faith leaders are calling for elected officials to stop using polarizing language after the violent events of the past week.
David Lyon, senior rabbi at Congregation Beth Israel in southwest Houston –which is the oldest synagogue in Texas–, looked comber Thursday as he recounted the shooting at the Tree of Life Synagogue.
"The events of last Saturday, on the Sabbath day, rattled every Jewish person around the world," Lyon said.
Rabbi Lyon is part of The Metropolitan Organization, a progressive advocacy group. He was joined by Rev. William Lawson from Wheeler Avenue Baptist Church, Archbishop Joseph Fiorenza from the Archdiocese of Galveston-Houston, and other inter-faith leaders to call on their elected officials to stop using language that incites violence.
"The enemy is becoming in this culture, our neighbor our co-worker, the enemy is becoming someone of different ethnic, cultural or faith background," said Lyon.
They said the gathering of leaders from different faiths and traditions should serve as an example for national and local politicians to put aside their differences and work together.