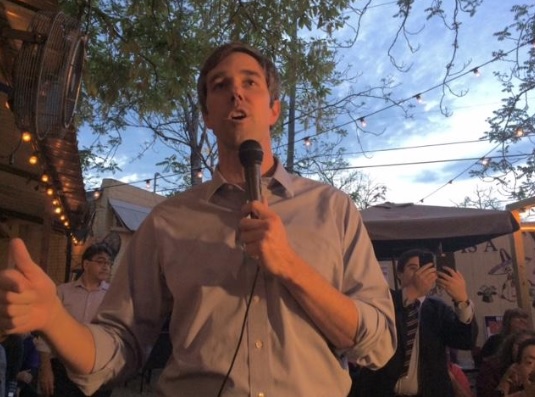 Democratic Congressman Beto O'Rourke, who is challenging incumbent Republican Senator Ted Cruz, may have been a target of the Florida pipe bomb suspect.
The O'Rourke campaign reported that in April, it received notes from pipe bomb suspect Cesar Sayoc threatening O'Rourke and his family. Then on Oct 25, the FBI sent bomb-sniffing dogs and agents to examine the campaign's mail.
The FBI also warned State Rep. Poncho Nevarez, a Democrat from Eagle Pass, that they had found his name and address in Sayoc's home.
Then, his state Capitol office received a suspicious package.
"I was contacted by FBI that I was on the Florida bombers list. This happened independent of that, in other words I was visiting with the FBI this morning at my office in Eagle Pass about being on that list and then this happens two hours later," Nevarez said.
Nevarez said investigators told his office the package was a series of boxes inside boxes. They said the final box contained a set of index cards.
The FBI could not confirm all of the details shared by Nevarez or the O'Rourke campaign.