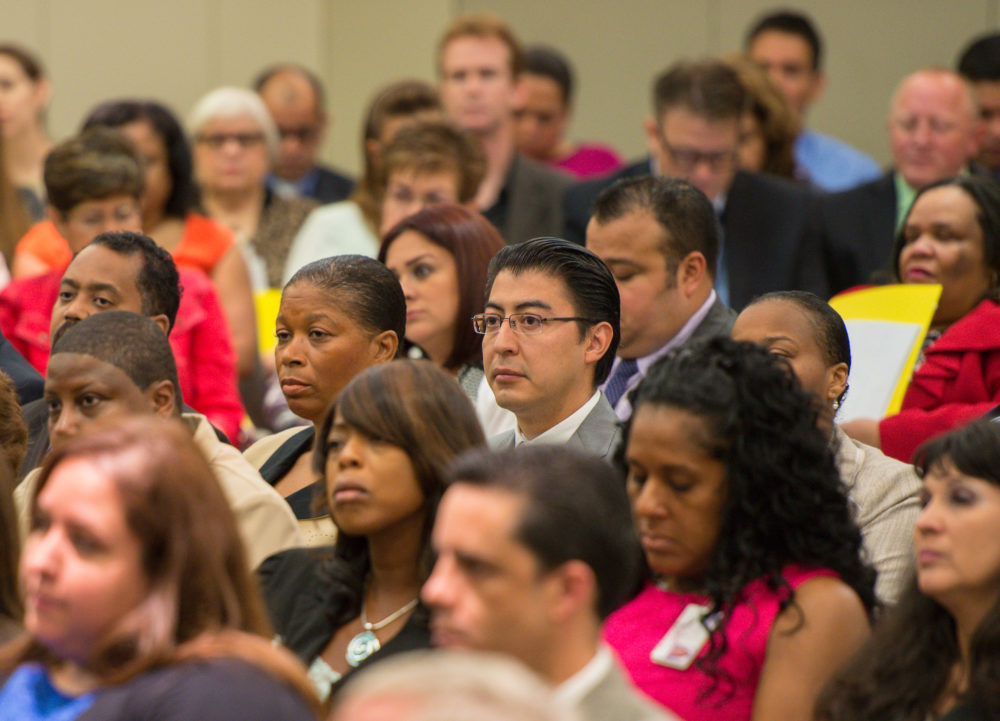 Back in the 1990s, the Houston Independent School District decided to try something different: swap its top-heavy bureaucracy for a decentralized school system. They put principals in charge of managing their school budgets, hiring and other key decisions.
Earlier this year, the previous superintendent of the Houston school district, Richard Carranza, considered changing that system. Those changes are off the table for now.
Still, researchers at Rice University recently took a look at how the decentralized experiment worked out.
"We tried to look at any impact on student achievement," said Jodi Moon, with the Houston Education Research Consortium (HERC) at Rice. "We really find minimal impact."
Overall, though, Moon said they found this system of putting principals in charge has worked out pretty much as it was intended. Principals control just under half of their school budgets and reported that they're fairly satisfied, though some said they could use more support with budget analysis.
"Budgeting in general is not something that principals in their training receive a lot of training [in]," Moon said.
Moon said they did find some gaps in how schools get extra resources, particularly when it comes to essential school employees like nurses, counselors, librarians and assistant principals.
She said that bigger schools have more money to work with because school budgets are primarily based on student enrollment.
"These things tend to be driven by enrollment, and I believe that it's an unintended consequence of this kind of approach," Moon said. "I'm quite sure it's not what the goal was."