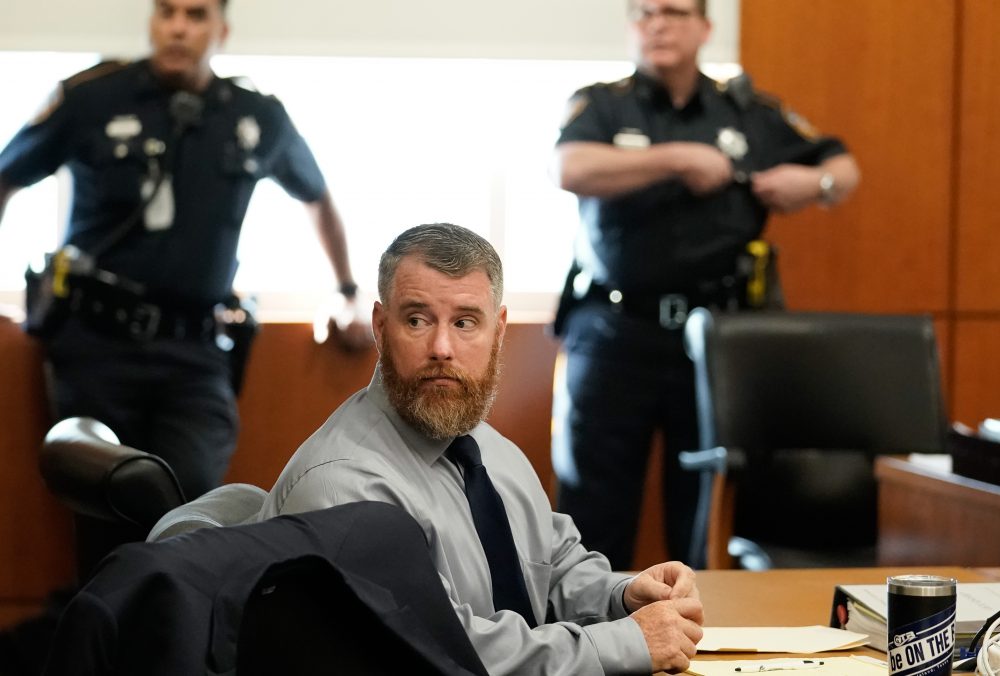 Prosecutors delivered their opening statement Tuesday in the retrial of Terry Thompson, who faces a murder charge for the death of John Hernandez in May 2017, the Houston Chronicle reported.
Thompson and Hernandez had a confrontation on May 28, 2017, outside a Denny's restaurant located in Crosby.
Thompson found Hernandez urinating in the parking lot and Thompson ended up placing Hernandez on a choke hold. Hernandez died in a hospital days later after the confrontation.
Prosecutor Sarah Mickelson Seeley said there were attempts to get Thompson off of Hernandez, but Thompson was too strong. The prosecution admitted Hernandez was intoxicated.
Thompson entered a not guilty plea and his defense attorney, Scot Courtney, didn't deliver an opening statement but said he doesn't anticipate prosecutors will present new evidence during the second trial.
The first trial concluded in June with State District Judge Kelli Johnson declaring a mistrial.
If convicted of murder, Thompson could be sentenced to life in prison.
Chauna Thompson, wife of Terry Thompson, is also charged with murder for helping her husband hold down Hernandez. She worked as a deputy with the Harris County Sheriff's Office, but she was fired after the fatal incident.