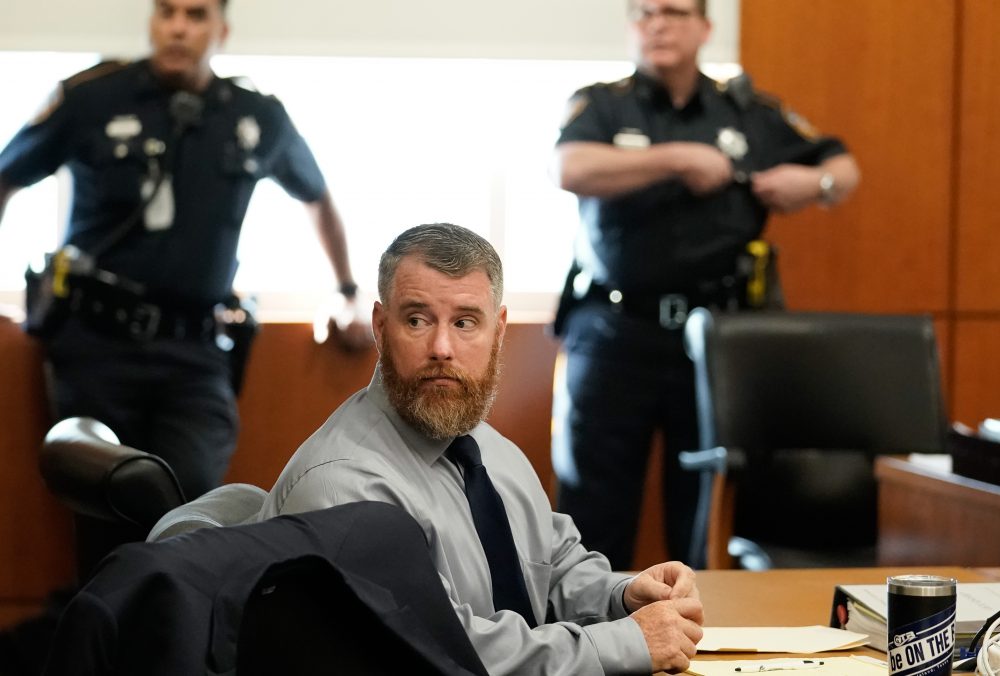 Jury selection begun Thursday in the retrial of Terry Thompson for the death of John Hernandez at a Houston area Denny's restaurant last year.
Thompson is married to Chauna Thompson, a former deputy of the Harris County Sheriff's Office whose trial for the same case is scheduled to also start this week.
The jury selection process is expected to take two days and opening statements are scheduled for Tuesday.
Terry Thompson was first tried in June in the 2017 death of 24-year-old John Hernandez. It ended in a mistrial.
Thompson and his wife Chauna were each charged with murder.
Prosecutors have said Terry Thompson was the aggressor in the confrontation in which he held Hernandez in a chokehold, but Thompson's attorneys say he was acting in self-defense.