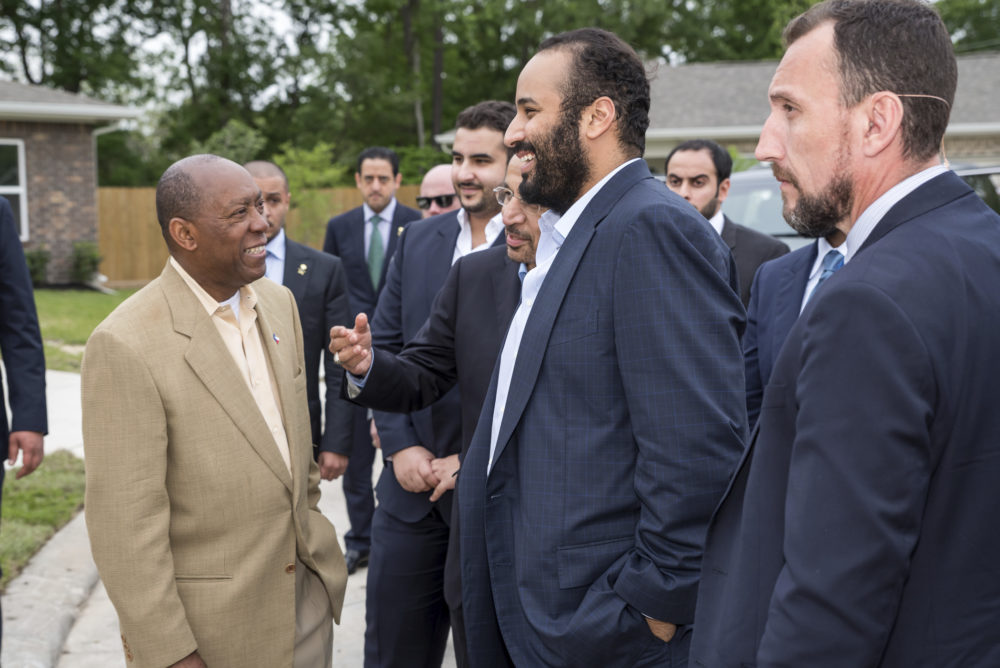 The alleged murder case of Washington Post columnist Jamal Khashoggi now has a Houston angle.
A photo of one of the suspects while he was visiting Houston earlier this year is circulating in news outlets and on the internet.
The picture was taken during Saudi Crown Prince Mohammed bin Salman's visit in April.
Besides the crown prince and Houston Mayor Sylvester Turner, it shows Maher Abdulaziz Mutreb in the background.
Turkey identified him as one of 15 suspects in Khashoggi's disappearance and alleged death. The New York Times reports Mutreb was a Saudi diplomat who frequently traveled with the crown prince.
The revelation puts more pressure on the Saudis to explain what happened to the renowned journalist, who has been critical of the regime – and on the Trump administration to consider sanctions.
That could also have effects on Houston. Saudi Arabia is Houston's eighth largest international trade partner and the Houston-Galveston Customs District is the busiest gateway for U.S.-Saudi Arabia trade, according to the Greater Houston Partnership.
Joe Barnes, a U.S. foreign policy professor at Rice University, said Houston companies are not likely to wait for the government to act.
"They're going to be very wary about attending very high profile meetings in Saudi Arabia, announcing brand-new deals in Saudi Arabia at least until the whole question of what exactly happened and more importantly who ordered is sorted out," he said.
Several businesses and media companies have already announced they won't attend an upcoming conference in Riyadh.
And when it comes to oil?
Barnes said if the Saudis retaliate to possible U.S. sanctions and cause prices to go up, Houston might actually benefit.