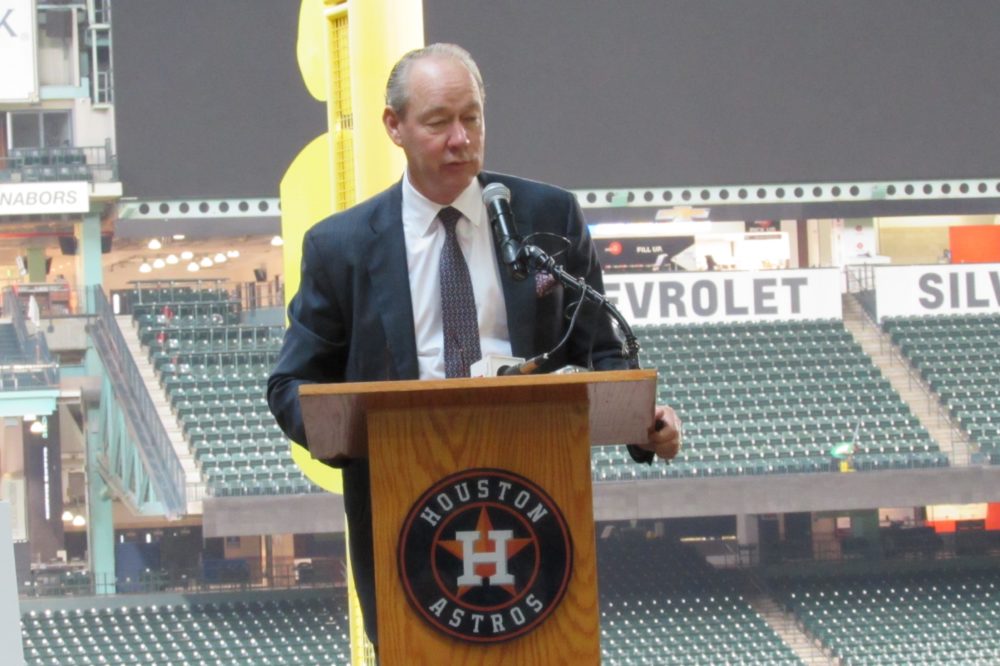 When the Astros acquired Roberto Osuna from the Toronto Blue Jays back in July, he was serving a 75-day suspension for violating the league's domestic violence policy. The team got a fair amount of criticism for the move, but officials released a statement saying they felt confident Osuna was remorseful for his actions.
Team owner Jim Crane says the Osuna situation heightened the team's awareness of domestic violence issues.
"His situation turned out fairly well and certainly there's no good answer there," said Crane at a press conference held Monday. "But it has been resolved for now and we're going to move forward and use this as a platform."
Crane said one of the main things they want to do is educate young people.
"We want to get the awareness out and we also want to get some of our players out to talk about it and we'll do that down the road," added Crane. "We realize that the concern was there and the depth of the concern and the importance of doing something."
The Astros Foundation is now partnering with the Texas Council on Family Violence on initiatives including fundraising and education.
According to victims' advocates, 136 women –29 of them in Harris County– were killed by a male partner in Texas in 2017.