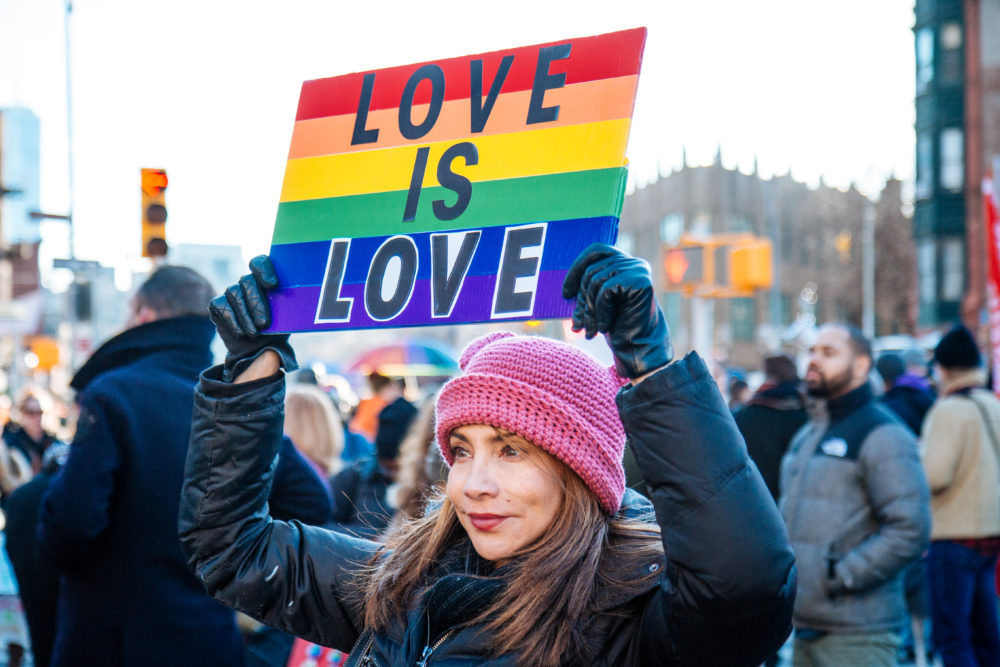 Houston received a score of 70 out of a possible 100 on the annual Municipal Equality Index by the Washington-based Human Rights Campaign.
That ranks the Bayou City above average both in Texas and the nation.
But it's also the only one of the state's largest cities – Dallas, Fort Worth, San Antonio and Austin – that didn't get a perfect score.
There's one simple reason for that, said Xavier Persad, the Human Rights Campaign's senior legislative counsel and author of the index.
"Currently, Houston does not have citywide nondiscrimination protections in employment, housing and public accommodations," he said. "So that's the primary difference."
The other big Texas cities all have laws that protect LGBT people. Houston also passed such an ordinance in 2014 but voters repealed it a year and a half later.
One Texas city, Laredo, got a score of zero. College Station, Killeen, McKinney and Round Rock are next near the bottom with 12 points each.