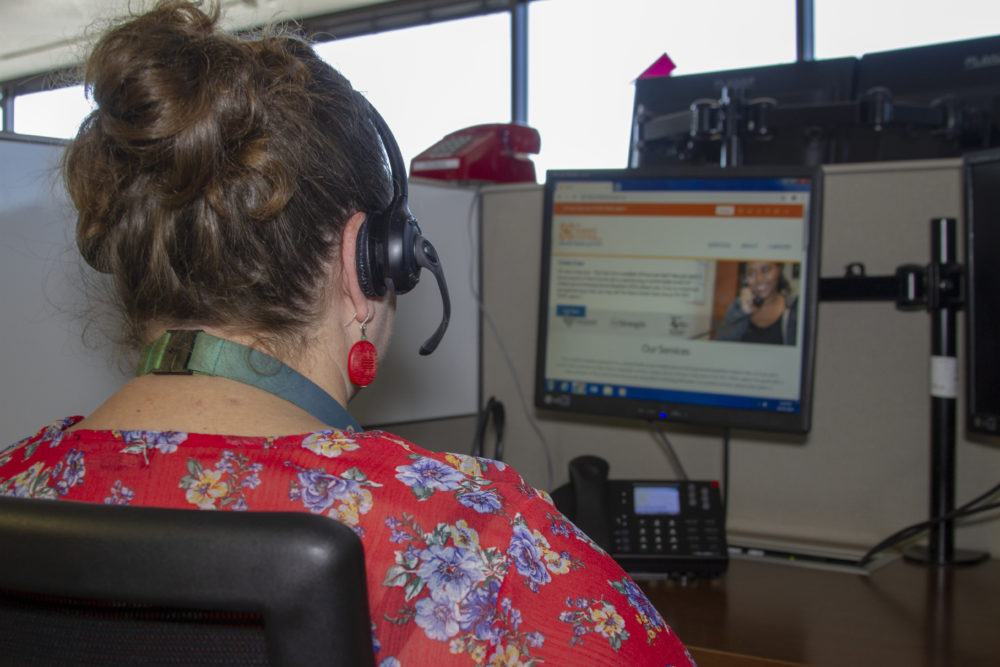 Inmates at the Harris County Jail made 169 calls to a new crisis hotline since it started a week ago.
The Harris County Jail rolled out the free suicide crisis line for inmates last week. The crisis line comes after two suicides in the jail in recent months.
The Harris County Sheriff's Office is piloting the service through the Harris Center, which operates a regional crisis line.
Inmates can call for free, using phones in their section of the jail.
Program director of crisis services at the Harris Center, Jennifer Battle, oversees the hotline and said it's is a way to improve access to mental health services at the jail.
"Given the size and scope of the number of folks in the Harris County Jail, looking at any possible way that we could creatively make those services available to more folks was what we were looking to do," Battle said.
She said the service helps reach inmates who might not already be receiving mental health treatment.
"If you were to ask them do you have a mental health issue their answer would likely be 'no' because what they're really experiencing is the general stress of being incarcerated," said Battle.
Battle said she only knows of two other jails nationwide that operate a similar hotline.
The Sheriff's Office told News 88.7 Harris County Jail suicide rates are lower (16 per 100,000 inmates) than the national average (50 per 100,000).