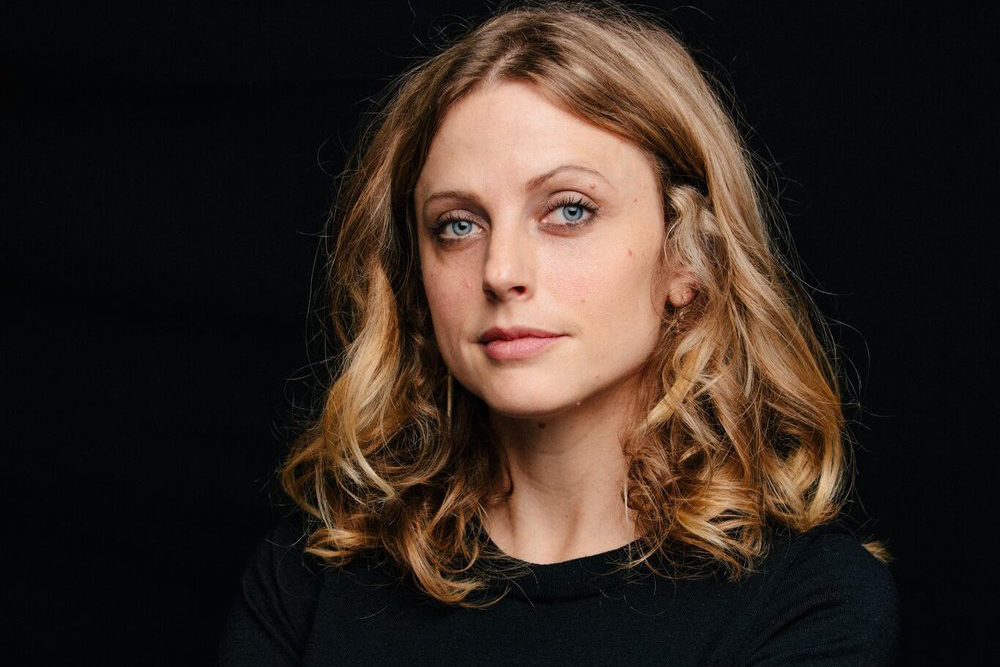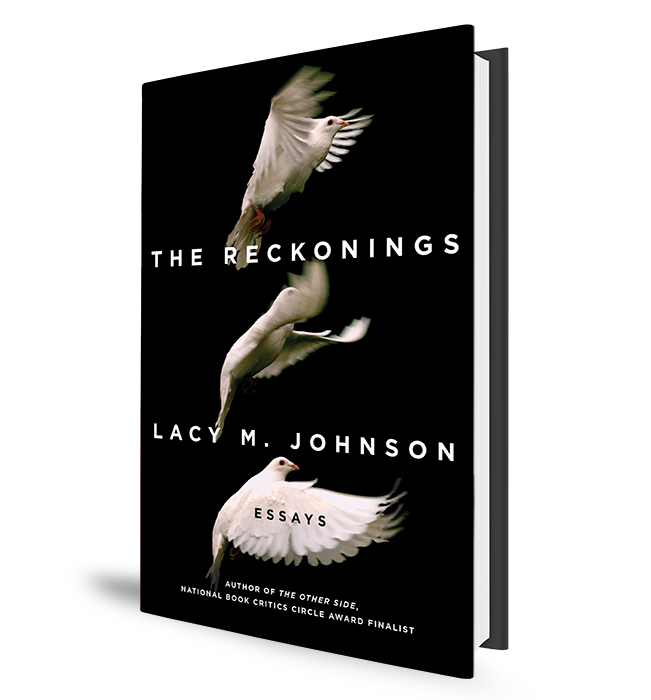 When writer Lacy M. Johnson holds book readings, there's a question she often gets asked by someone in the audience: what would she like to see happen to her rapist?
Her answer usually surprises them. She doesn't want him to suffer. She doesn't want him dead — although she does want him to face the consequences of his actions. More than anything, she wants to shift the focus away from him and back to her — the victim — and her quest for joy as she rebuilds her life and moves forward.
Her new book, The Reckonings, is a meditation on her answer to that question.
In the audio above, Dr. Johnson, who teaches creative nonfiction at Rice University, talks with Houston Matters producer Michael Hagerty about how writing this book changed her thinking on the meaning and application of justice and the answer to that critical question.
Johnson will hold a reading and book signing at Brazos Bookstore tonight at 7.
Getting to 'The Other Side'
Johnson says the question about the fate of her attacker used to come regularly during readings for her memoir The Other Side, which details what happened to her and received much critical acclaim.
At age 19, Johnson became involved with an older man. She says the relationship was romantic in a stereotypical way – fancy dinners and dancing. But things eventually turned violent. Two years later, at 21, he punched her so hard she fell, hit her head, and blacked out. While seeking refuge with her parents, she eventually called to say she was never coming back.
She says he spent the next six weeks planning. He kidnapped her and tied her to a special chair he'd built out of boards in a basement apartment he'd rented and soundproofed just for that purpose. There, he tortured and raped her.
"He went out to establish an alibi and was planning to come back and murder me," Johnson said. "And during the time he was gone, I escaped."
It was several years before she was able to write about the experience. At the time of the attack she had recently graduated from college and had just begun to think of herself as a writer. So, she decided to go to graduate school and get serious about it.
"And during all that time, I knew that I had this story that I wanted to tell," Johnson said.
It turns out she'd been trying to write this story all those years but didn't realize it.
"Every poem that I wrote was about that – though I don't think that I realized that until now looking back at all this work," she said. "It was all trying to understand this one terribly, unspeakably violent thing that had happened."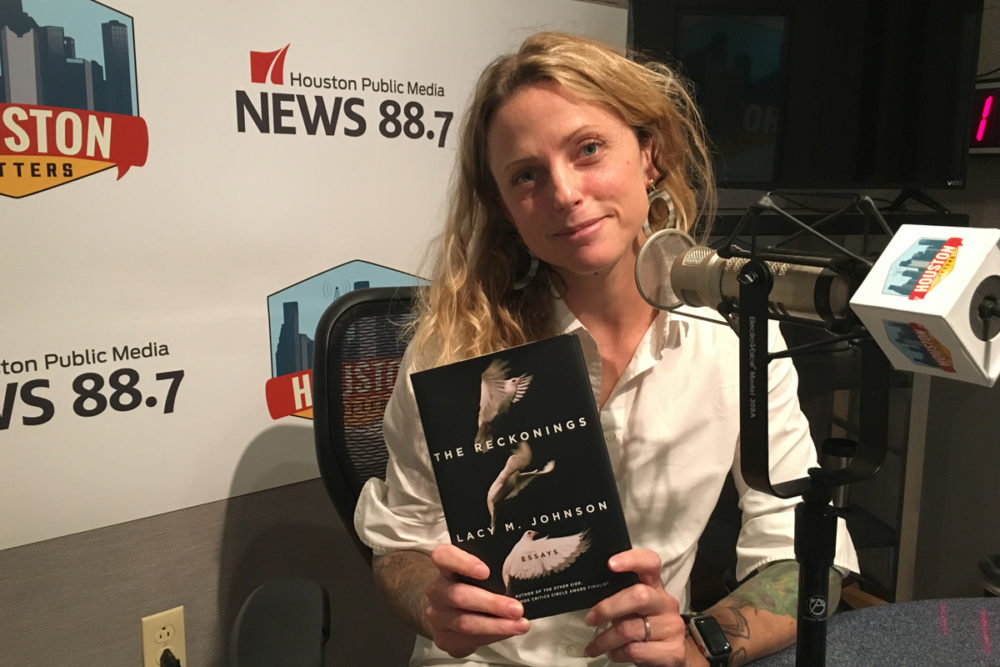 It was several years before she felt like she had the skills and tools to finally undertake the task. Johnson says she did so – more than anything –to change her relationship to the story. She had been living in fear – afraid to go out and do things with friends. Always looking over her shoulder.
"That event was the single most defining moment in my life I feel like," she said.
The story eventually took shape as The Other Side. But Johnson's attacker fled the country and has, so far, escaped justice.
And that's what leads people to ask her that question – about what her attacker deserves. And it led Johnson, herself, to embark on this wide-ranging exploration of justice in our age – with essays about how she explains violence against women to her young daughter, to an examination of fear mongering post 9/11, to the story of a group of mothers fighting against nuclear waste in their community.
Redefining Justice
Johnson says she'd like to hear her attacker admit what he did, but she doesn't want him to suffer like she did.
"If injustice is causing another person's suffering, and justice is also causing another person's suffering, it seems like we are caught in a loop of perpetuating injustice on one another constantly in a pursuit of justice," she said.
Instead, she'd like to see her attacker "spend his life in service to other people's joy."
"Because he's taken so much joy out of the world that a more appropriate eye for an eye would be to put that joy back in," Johnson said. "That's to me a better sort of sense of symmetry."
Ultimately, Johnson wants to twist people's idea of justice — not as an act of equally violent retribution but as an act of joy.
"If an injustice is anything that gets between a person and their joy, justice should be anything that makes the capacity for joy a possibility again," she said.
In her own life, that manifests itself in things that have nothing to do with the man who harmed her but are about the things she does for herself, such as taking up running again — which she was afraid to do alone for many years after the attack — or being present and enjoying time with her children instead of being distracted by thoughts of what bad things have happened or might befall them.
"And I find some small sense of justice in that," Johnson said.