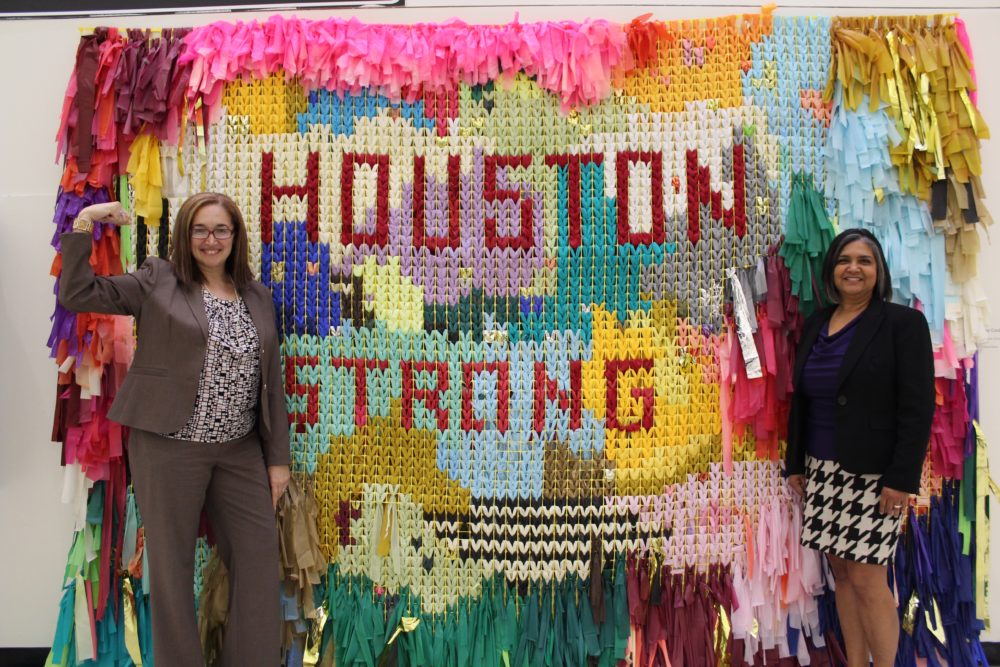 As full-recovery from Harvey continues for many sectors in Houston, the Houston Arts Alliance (HAA) said many in the city's arts community are still unprepared for the next disaster.
The alliance reports 71 arts and culture non-profits reported damages from Harvey, totaling more than $56 million dollars. In addition, HAA said almost all of those entities are still suffering from revenue loss, due to lost ticket sales and cancelled programs.
That's why the alliance is hosting a series of free workshops, lead by national experts from Performing Arts Readiness and CERF+, to help the arts community minimize future potential damage and become more resilient.
The alliance says the cultural sector in the greater Houston area has an economic value of about $1.1 billion, and it's important to make sure it's resilient.
"The greater Houston cultural community is vital to the region's economy and to its quality of life," Philamena Baird, Chairman of the Board of the Houston Arts Alliance, said in a statement. "The important work of building resilience will help prevent the disastrous effects of Hurricane Harvey from happening all over again when the next disaster hits."
The workshops will cover things like studio safety, documentation before and after a storm, safe storage, and insurance coverage. They will also inform attendees how to connect with various resources, like FEMA.
"I don't think you can name one arts and culture institution, or one person in the city of Houston, who wasn't affected by Harvey," said Lauren Hainley, Grants and Special Projects Assistant at the Houston Arts Alliance. "And I think, before a natural disaster like that, you believe that it could only happen to someone else, right? And once it happens to you, that's when you start to think about, 'I want to make sure this doesn't happen to me again.' And that's why it's important for us to start thinking about that."
You can register for the workshops here.
Ready & Resilient Workshops
Tuesday, October 9, 2018
1:00pm – 4:00pm
UH Clear Lake
2700 Bay Area Blvd
Houston, TX 77058
Wednesday, October 10, 2018
10:00am – 1:00pm
Sugar Land City Hall
Cane Room – First Floor
2700 Town Center Blvd North
Sugar Land, TX 77479
Thursday, October 11, 2018
10:00am – 1:00pm
Houston Arts Alliance Gallery
3201 Allen Parkway
Houston, TX 77019