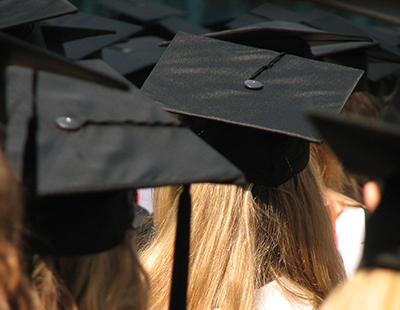 A recent report shows that some Houston area high schools still struggle to graduate the majority of their students, raising red flags about the region's future potential workforce and poverty.
In the report, Children at Risk estimated that in Harris County about 83 percent of students earn a high school diploma, with about half a dozen Houston high schools falling below a 60-percent graduation rate.
"Really we're talking in Houston about one in five kids that start high school that don't finish," said Bob Sanborn, who leads the advocacy group. "More importantly, if you start high school and don't finish, that means that you've sort of doomed yourself to living in poverty and to really keeping that cycle of poverty alive."
Children at Risk uses a stricter calculation for graduation rates than the state, which estimates almost 90 percent of Texans finish high school.
Sanborn flagged Sharpstown High School, in the Houston Independent School District, in particular. It had the lowest graduation rate in Harris County and the entire state, at 54 percent, according to the Children at Risk analysis.
It's a dramatic change from just two years ago, when the school was held up as a model for the nation. In 2016, then U.S. Education Secretary John King visited Sharpstown High and highlighted how it supported students' minds and bodies.
Sanborn attributed much of the decline to the school losing a strong administrator.
"In losing their strong principal, they lost all the mission driven staff that were there, the whole idea of taking care of the whole child has discontinued," he explained. "And they've really just gone back to business as usual and expecting kids to pull themselves up by their own bootstraps, and that doesn't work."
According to state data, Sharpstown graduates almost 90 percent of its students in five years, similar to the state-wide graduation rate.