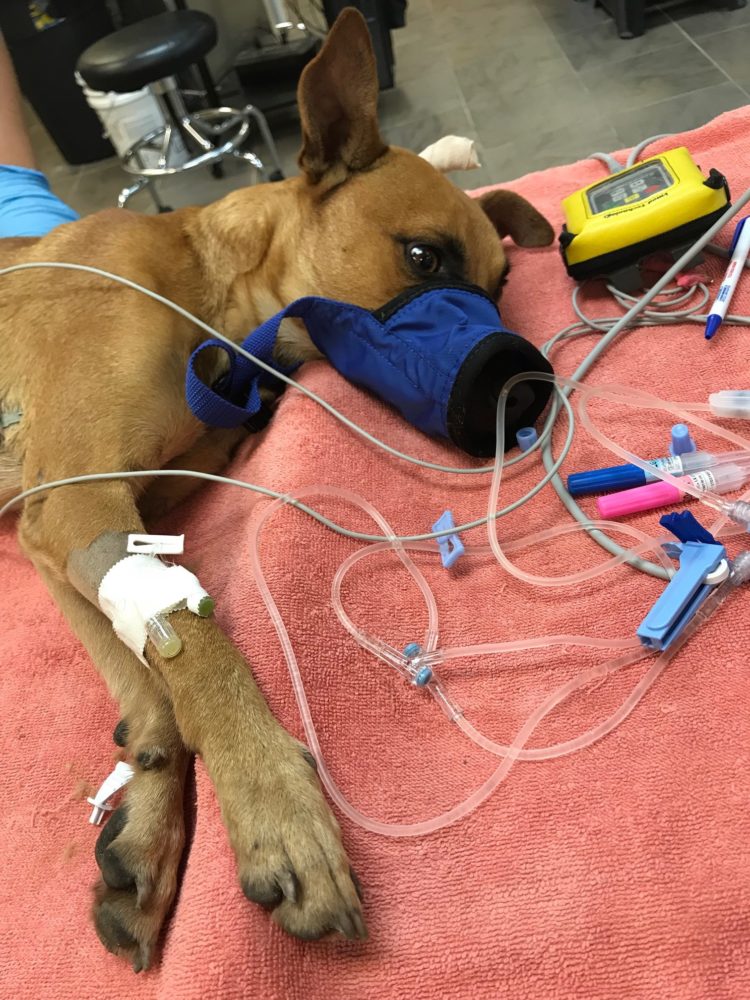 Crime Stoppers of Houston and the Harris County Animal Cruelty Task Force are asking for the public's help to identify who is responsible for recently shooting a dog with an arrow. The animal was treated at an emergency hospital, but didn't survive.
Crime Stoppers announced Wednesday an increased cash reward of up to $7,500 for any information leading to the identification and/or arrest of the suspect or suspect(s) responsible for the crime.
The dog, a shepherd mix, was found Sunday by a woman in the 9800 block of Cheeves. She called police after finding the animal in her yard with an arrow protruding from its neck. X-rays showed the hunting arrow penetrated the animal's thorax, diaphragm, abdomen and liver.
The dog was transported to Texas A&M's Animal Emergency Hospital for emergency surgery on Monday, but didn't survive multiple surgeries.
Information can be reported by calling 713-222-TIPS (8477), submitted online at www.crime-stoppers.org or through the Crime Stoppers mobile app. All tipsters remain anonymous.