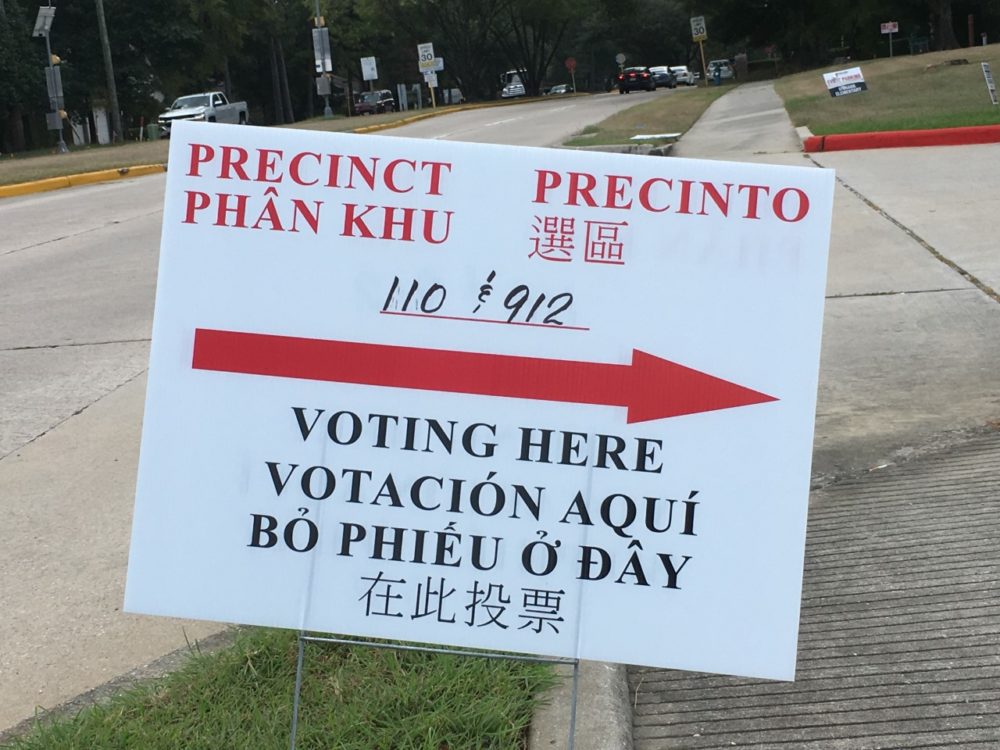 What are the challenges of conducting polls in a growing, changing, sprawling, and diverse metropolis like Houston?
In the audio above, Rice University pollster and political science professor Bob Stein tells Houston Matters producer Michael Hagerty about what makes polling here unique.
Stein says Houstonians are especially residentially mobile – in other words, they move frequently. So, just finding voters can be challenging.
Then, in the case of political polls, finding who is actually going to vote is a difficult task. For instance, Stein says the median age of registered voters in Harris County for the recent flood bond election was 68. However, the average age of registered voters was 44. In other words, it's not enough to know who registered voters are.
"A key thing in figuring out how to do a poll, particularly if you're looking at opinion that matters – voters – is to first figure out who's going to vote," he said. "And that takes as much time, I think, as writing and analyzing the poll."
Polling in Harris County is a challenge, he said, but he called it a "useful" challenge.
"We are really what America is probably today," Stein said. "Which is racially, ethnically, and socially diverse where over half of our population – barely half of our population – owns their home and another 45 to 50 percent rent, which tells you what? They move around a lot."