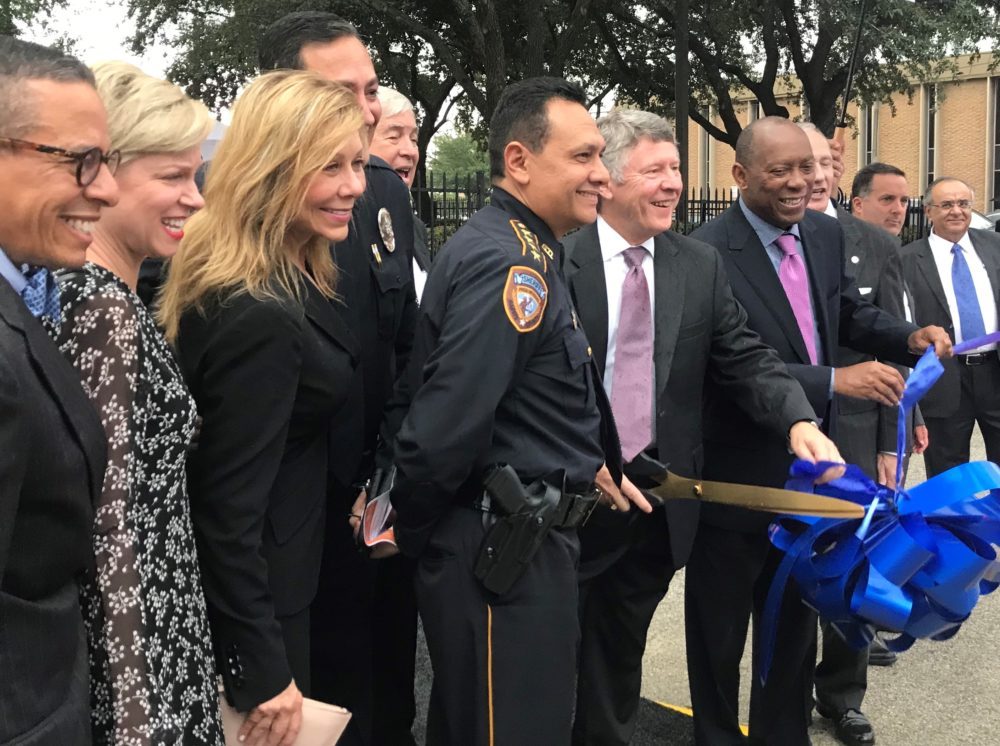 A new mental health center in Midtown will take in and treat non-violent offenders in Harris County.
People with mental illness who commit crimes, like trespassing, will now be diverted to the Judge Ed Emmett Mental Health Diversion Center on 1215 Dennis Street.
The center will keep people from going to jail and provide a range of services, according to program director Thomas Mitchell.
"We'll have them seen by a licensed clinician, we'll have them seen eventually by a psychiatrist, we'll help them get some clean clothes and a shower," said Mitchell.
A look inside the new Judge @EdEmmett Mental Health Diversion Center, where non-violent offenders in #HarrisCounty will receive mental health treatment instead of going to jail – officials applaud the center as being both hard on crime & compassionate #hounews @houstonpubmedia pic.twitter.com/Qw0hWUM7q5

— Elizabeth Trovall (@elizTrovall) October 1, 2018
The center is among a handful of facilities of its kind in the country that works with people before they're incarcerated, offering beds, clean clothes, food and mental health care.
Harris County District Attorney Kim Ogg said the diversion program will save law enforcement time and money, since jailing the mentally ill doesn't solve the larger problem.
"Our first responders take four hours or so off the street to book these folks in on a very minor offense, such as trespass," said Ogg.
Houston Police Chief Art Acevedo said he's seen an extreme case of one non-violent offender arrested some 50 times in a single year.
"If we can turn their lives around now, when they're committing these low-level offenses, before they turn into a violent criminal, I think it's a win for us, their families and for everyone involved," Acevedo said.
The new diversion center was created through state and local funds.
Since its soft opening in early September, 150 people have been treated. It employs around 50 staff, including nurses, counselors and psychiatrists.