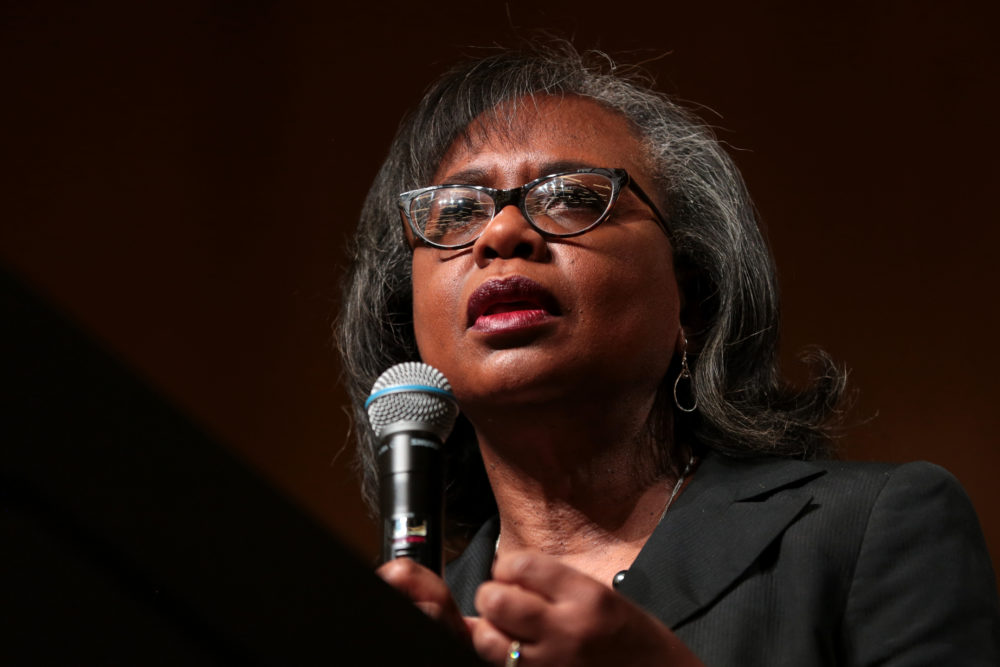 Professor Anita Hill was in Houston Friday to address the Grace Hopper Celebration, a conference on women in technology. She spoke about the future of the #MeToo movement just hours before the Senate Judiciary Committee voted to advance the nomination of Judge Brett Kavanaugh to the Supreme Court.
Hill called Dr. Christine Blasey Ford "authentic" and "compelling" in her testimony accusing Judge Kavanaugh of sexually assaulting Ford when the two were in high school. "What happened when Judge Kavanaugh was 17, 18, 19 years old is relevant," Hill said, "but they discounted that and they said what's important is the Senate's rules and the Senate's calendar."
Hill drew multiple parallels to the 1991 confirmation hearings for Justice Clarence Thomas, when she testified that Thomas had sexually harassed her at work for years. "When [Blasey Ford] says 'I'm terrified,' I am sure that she was terrified because she was afraid people wouldn't believe her and that people would blame her," Hill said.
Republicans have since agreed to an FBI investigation of the charges against Kavanaugh.