John Kerry says, during the 2004 presidential election, the political attacks that called into question elements of his service in Vietnam helped usher in the era of political polarization we now face.
The former Secretary of State, longtime Senator from Massachusetts, and former Democratic presidential nominee writes about those attacks, our current state of national divide, and other memories from his life in his new book, Every Day Is Extra.
In the audio above, he tells Houston Matters producer Michael Hagerty such smear tactics only serve to further alienate Americans who sit on different sides of the political spectrum.
"I think it takes away from the ability of people to build consensus around facts themselves," Kerry said. "It makes politics all about attack and destruction...it's not good for our democracy."
The book takes its title from a saying Kerry and his fellow service members had in Vietnam regarding how lucky there were to survive each day and about the great fortune of those who were lucky enough to make it home alive.
"It's a reflection of a gift, and an obligation – a sense of responsibility to live a life of purpose," Kerry said.
His views on the Vietnam War differed greatly from those of the late former Sen. John McCain, who was held as a prisoner of war in Vietnam. Kerry protested the war after his return from service.
Despite those differences, Kerry writes about the unlikely friendship the two forged later in life – so much so that, eventually, the two visited together the prison cell in Vietnam where McCain was held captive.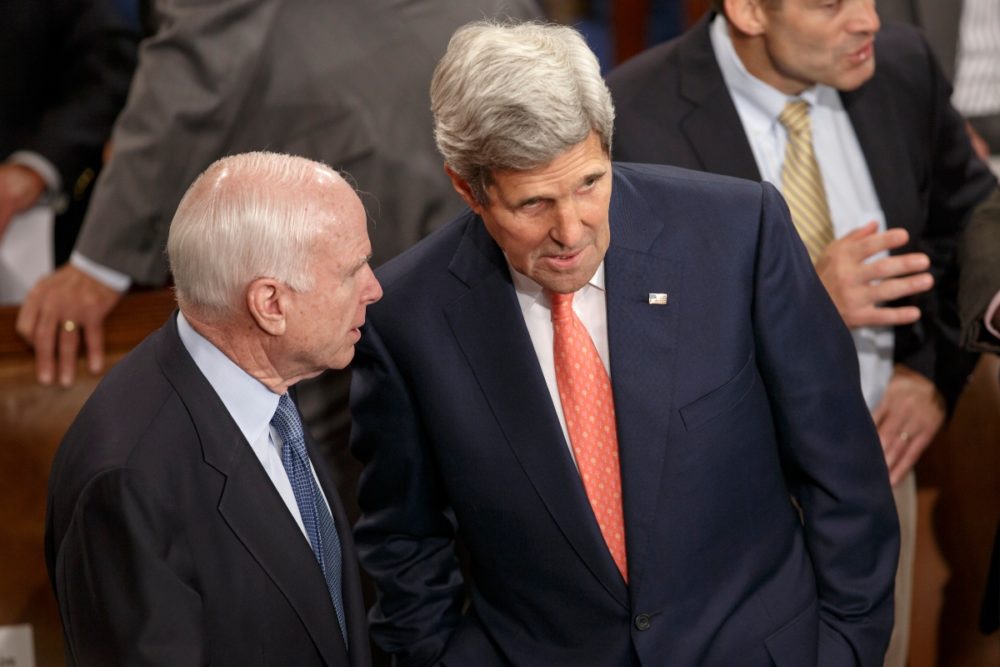 Kerry says that experience cemented his belief in the potential for compromise – to the point that he even briefly considered choosing McCain as his running mate in 2004.
"To stand in the very cell with John, when we had come from this place of disagreement, but we had formed a friendship and were finding common ground...then anybody can come together," he said.
"Then you can find a way – Democrat, Republican, liberal, or conservative – whoever you are you can work through these things. You've got to listen to other people. And you've got to not just believe you have the only way of doing something and find a way to compromise, which is the essence of democracy."
When asked if he would ever consider another run for political office, Kerry said he's not thinking about that now. Instead, he says he's focusing on driving voter turnout for the 2018 midterm elections.
Kerry will speak Saturday, Sept. 29, at an event for The Progressive Forum at Houston's Congregation Emanu El, located at 1500 Sunset Blvd.