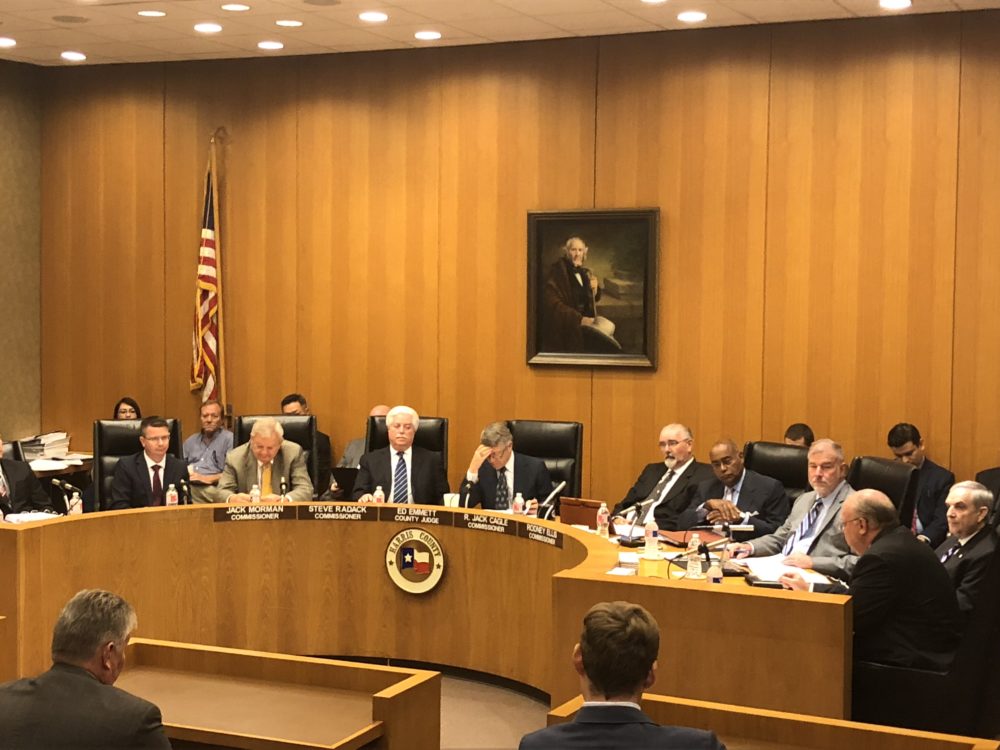 Harris County property tax collections are up over the past year, despite damage from Harvey. But the rate of tax growth has slowed sharply.
In data compiled four months after Harvey, taxable property values rose 3.3 percent according the Harris County Appraisal District. That falls short of years past.
"It's very important that, over the last ten years, we've averaged about a 4.9 percent increase every year," Harris County Budget Officer Bill Jackson told county commissioners.
The county is on track to collect $1.45 billion by the end of the fiscal year in February 2019. That's roughly flat compared to last year.
While revenues are increasing more slowly, Jackson estimated Harris County is still gaining about 100,000 new residents a year due to people relocating for work, about the same as before Harvey. It's adding another 60,000 residents annually through natural increase – births exceeding deaths.
But Jackson said the county should have no problem stretching tax dollars further to pay for services. "The General Fund is in very good shape at this point," he said. "Part of that is due to the fact that the rollover has this year created $110 million in unspent funds that departments use kind of as their financial shock absorber."
Property taxes make up about 80 percent of county revenues. Assorted fees make up the rest.