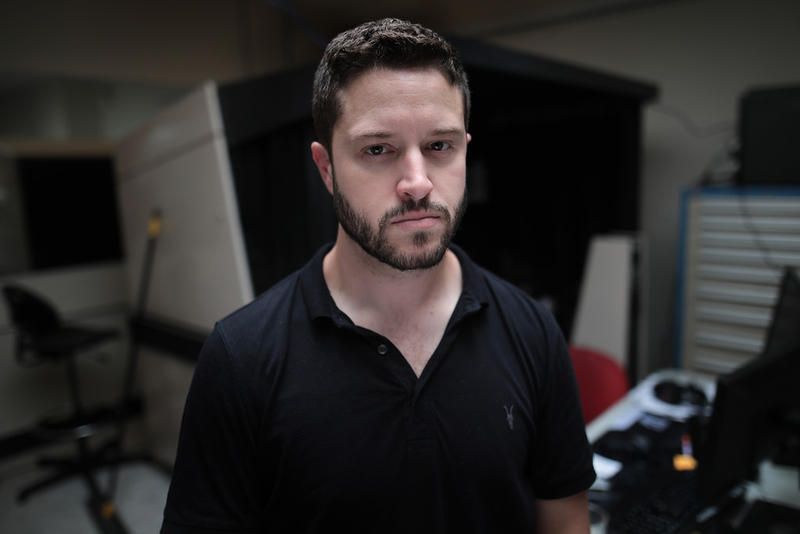 Cody Wilson, founder of a Texas company that sells blueprints for making untraceable 3-D printed guns, has resigned from the firm after being arrested on charges of having sex with a 16-year-old girl, the company announced Tuesday.
Wilson tendered his resignation to his own company Friday evening to tend to "personal matters," said Paloma Heindorff, director of development for Austin-based Defense Distributed. Heindorff said she would be taking over Wilson's duties as director of the company.
"I'm a different person," she said during a news conference, noting she was a strong believer in the Second Amendment. "I'm not trying to replace him as a character."
Heindorff said she wouldn't comment on the criminal charges against the 30-year-old Wilson. She added his leaving "was his own decision and we support it."
"Going forward, as it stands, he has no role in the company," Heindorff said during a news conference.
Wilson is accused of paying a 16-year-old girl $500 to have sex with him in Austin. He was arrested in Taiwan and brought back to the U.S. over the weekend. He has since been freed on $150,000 bond.
A federal court last month barred Wilson from posting the designs online for free. He then began selling them for any amount of money to U.S. customers through his website.
Heindorff said there are no plans to stop doing that. She said morale at the firm remains high.
Wilson, a self-described "crypto-anarchist," has said "governments should live in fear of their citizenry."