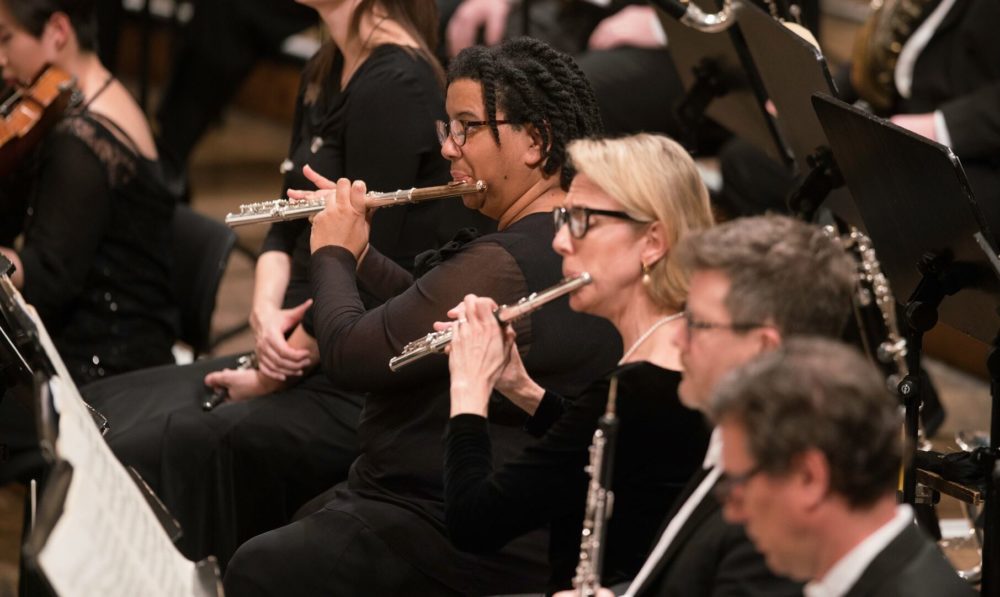 Houston is the most ethnically and racially diverse large metro area in the country. But, while you might see that reflected where you work or go to school, there's one prominent place in Houston where you won't see it: the symphony.
The Houston Symphony is similar to a lot of other symphonies, in terms of ethnic make-up. An industry-wide study said major U.S. orchestras have mostly white musicians, at more than 85 percent. Asian/ Pacific Islander musicians represented just over nine percent. Hispanic musicians made up less than three percent. African American musicians were at less than two percent.
Judy Dines, a flutist for the Houston Symphony, is the only African American musician in the orchestra.
"I actually get, I guess, recognized on the street because of it," said Dines. "And definitely, a lot of people are saying, 'Oh, I just love seeing you on stage…' 'I'm inspired. I know that this can be done…' Yeah, it feels nice to expand people's minds to what they think they can do."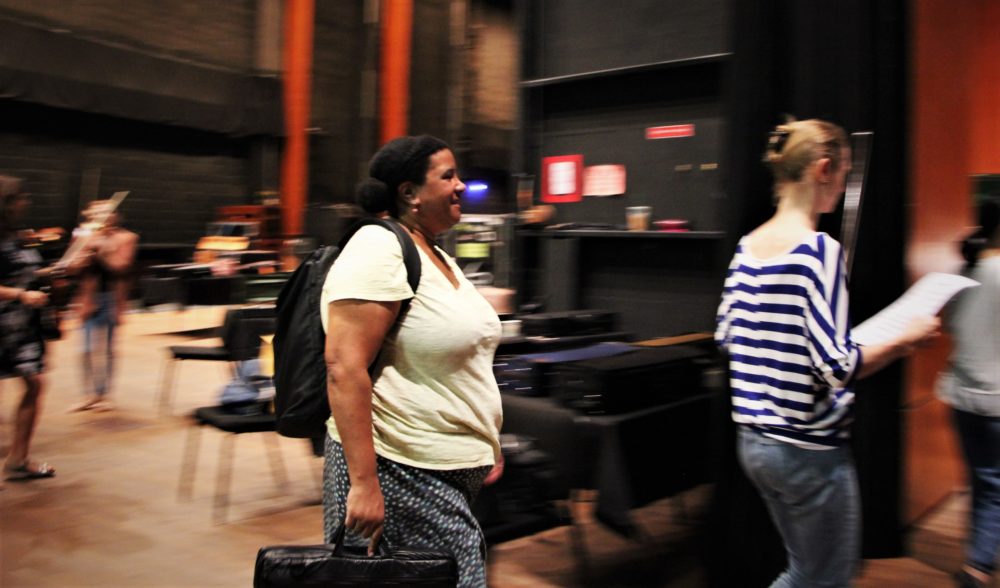 Dines said she grew up in Washington, D.C., and performed with a youth orchestra comprised of mostly African American musicians.
"In my mind, it wasn't a strange thing to see… It's not something I thought, 'Well, I can't do this,'" said Dines. "Mostly, I guess, when I was in college, that was when everything sort of looked different."
But that did not serve as a deterrent for Dines. She joined the Houston Symphony in 1992, and also performs across the country.
"They believed it wasn't possible."
The journey for these coveted orchestra positions is not an easy one.
Jesse Rosen, President and CEO of the League of American Orchestras, said a historic barrier piles on top of several others.
"Well, ya know, some of this just goes back to the history of discrimination in the field," said Rosen. "And we had two separate unions, one for blacks, and one for whites, and that didn't change until 1964. And I think, for many classical musicians, they simply never even considered a career in orchestras, because they believed it wasn't possible. That it simply was not an opportunity that they could possibly succeed in, because of bias and discrimination. So, you have kind of a self-fulfilling prophecy."
Leonard Bernstein conducts a concert for children at Carnegie Hall, which was televised on January 18, 1958.
Rosen said another barrier adds to the low-diversity problem: the path to holding a position in an orchestra isn't cheap.
"Developing the skills to compete successfully in the symphony orchestra requires a fair amount of financial resource," said Rosen. "From the purchase of instruments, to music lessons, to an education, to the expenditures associated with auditioning. I mean, it is a big lift. And, so, for anyone to compete successfully you really have to be in a position to access all of those resources. And the absence of those resources often has been a barrier for people."
The Houston Symphony
By 2025, the Houston Symphony says it wants to be "America's most relevant and accessible top-ten orchestra." Inclusivity and embracing diversity is a part of that goal.
But the latest available data for the Houston Symphony orchestra show of 87 full-time orchestral musicians, there are about a dozen musicians of Asian descent, one African American, and one Hispanic.
"The process by which you bring new musicians into the orchestra, and the sort of overall structure of how musicians are educated and how they have access to opportunities, kind of intrinsically works against diversity," said John Mangum, President and CEO of the Houston Symphony.
"And so, that's the big challenge for the field is: how do we overcome those structural obstacles, remove those barriers, so that the symphony orchestra can be more reflective of the community in which it exists."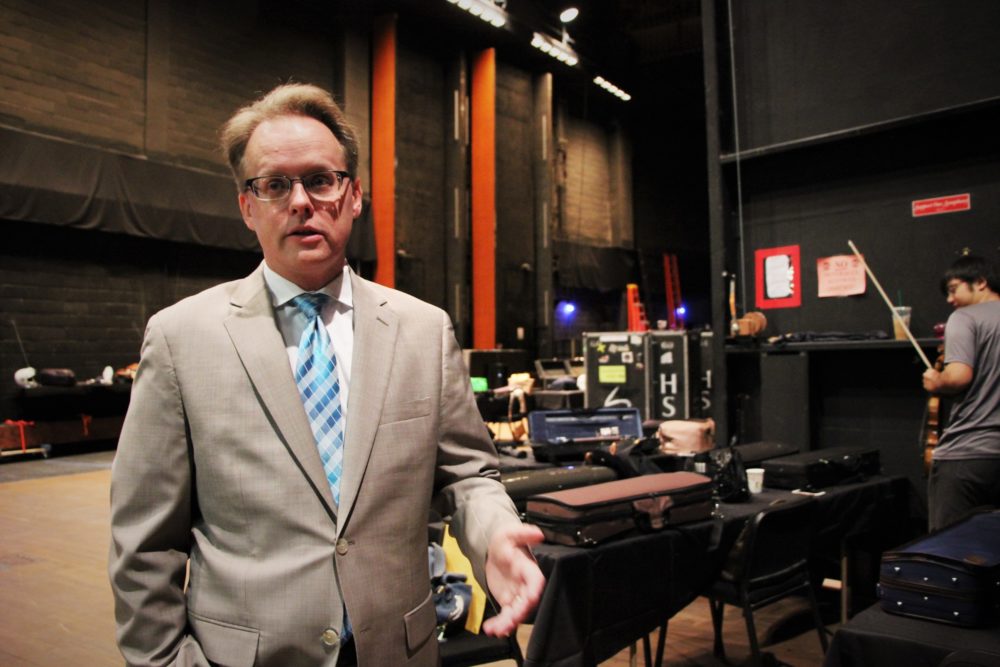 Over the last decade, Mangum said the Houston Symphony has made several efforts to cultivate diversity, including its Community Embedded Musicians, which the Symphony dubs as the first position of its kind in the country. The Symphony also has African American, Asian, and Hispanic Leadership Councils.
This year the Houston Symphony also took part in the National Alliance for Audition Support, which helps African American and Latinx musicians with audition skills and participation. The goal is to increase their representation in orchestras.
We're proud to be among 700 orchestras and nonprofits nationwide working to diversify classical music auditions. We're privileged to help fund a training and financial assistance initiative led by the National Alliance for Audition Support. Read more: https://t.co/QmvbNNIbcl

— Houston Symphony (@HouSymphony) September 6, 2018
Diversity is also important for other aspects of the Symphony, Mangum said.
"Who's sitting on stage in the orchestra is a big component of the question. But it's also who we're putting in front of the orchestra," said Mangum. "So, we have to be very thoughtful about giving opportunities to particular soloists, to particular conductors…. What music is the orchestra choosing to perform? What kind of concerts? What kind of programs?"
In 2014, the Symphony hired a new music director: Columbian-born, Vienna-trained Andrés Orozco-Estrada.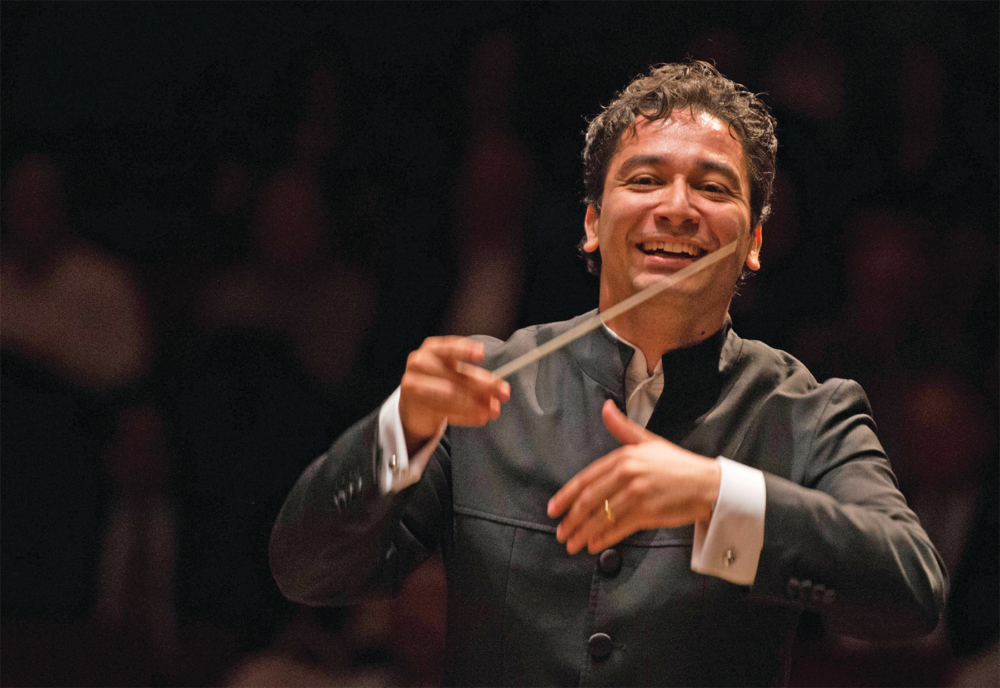 But change in orchestra is inherently slow, industry-wide.
"In recent seasons, there was a guy that had been here 50 years. That's a long time," said flutist Judy Dines. "I've been in this job 25 years, that's a long time. So, when you have people in jobs that long, the turnover is not as quick. And so, I think that's part of the reason why orchestras have not been able to reflect this diversity, because there haven't been jobs available for anybody."
Dines said she believes orchestras will eventually get to the point where they reflect society, but it just may take a while.