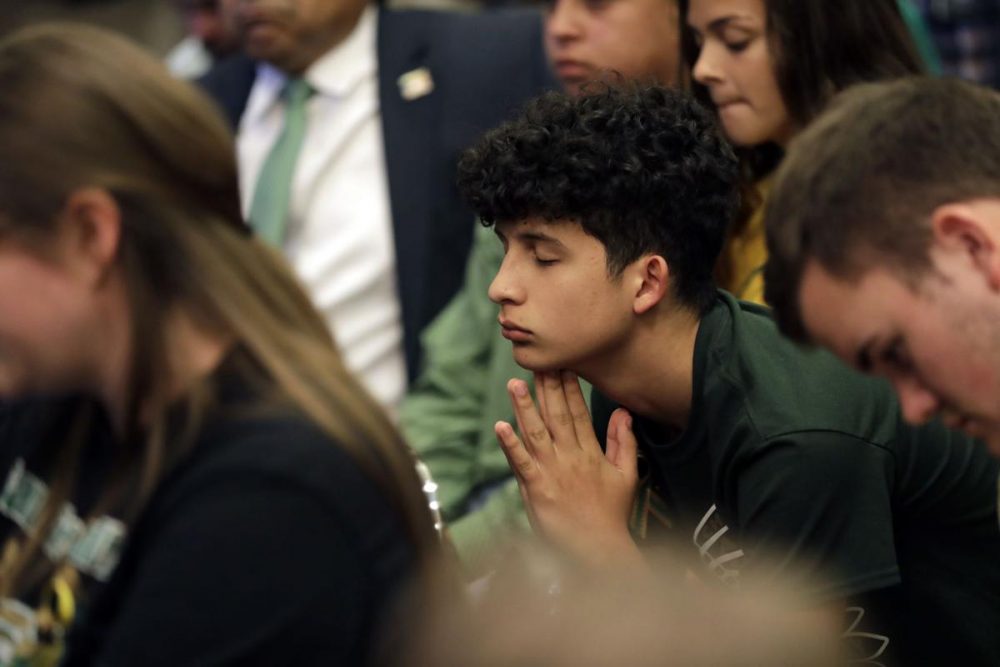 This year, Texas schools have ramped up efforts to keep students safe, especially since the school shooting in Santa Fe. A new measure from several advocacy groups tries to make sure those efforts don't ignore students' rights.
Students may wonder if they can be questioned without their parent or guardian, if they can videotape police on their cell phone. And what happens if they get charged with a misdemeanor at school?
These are all questions answered in the new online toolkit called "Make My School Safe" from Texas Appleseed, Disability Rights Texas and the Earl Carl Institute for Legal and Social Policy at Texas Southern University.
"Often what's missing in the school safety conversation is the impact that a lot of the so-called solutions will have on students and schools and sort of their everyday interactions with each other and with adults in their schools," said Morgan Craven, who directs the school-to-prison pipeline project at Texas Appleseed.
Craven said that many ideas for school safety aren't actually proven to reduce school violence. But, she said that research does show how positive relationships on campus can reduce those incidents.
"The thing to do to protect students is to really build those strong relationships," Craven said, citing studies by the Secret Service, the Department of Homeland Security and the Department of Education and other experts in the school safety field.