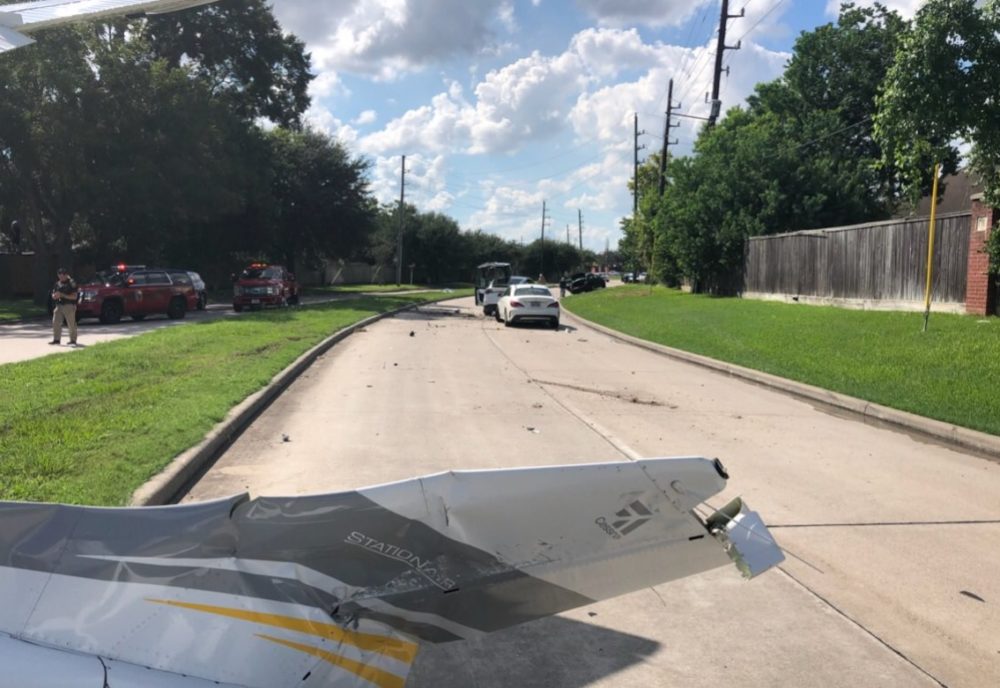 A small plane operated by the Drug Enforcement Administration (DEA) crashed on a street in the Sugar Land area Wednesday. It hit two vehicles and injured one person.
Officials said the injuries were not life-threatening.
The Federal Aviation Administration (FAA) said three DEA employees were on the plane and the pilot reported engine problems just before the accident.
The plane also hit some power lines, before colliding with the two vehicles.