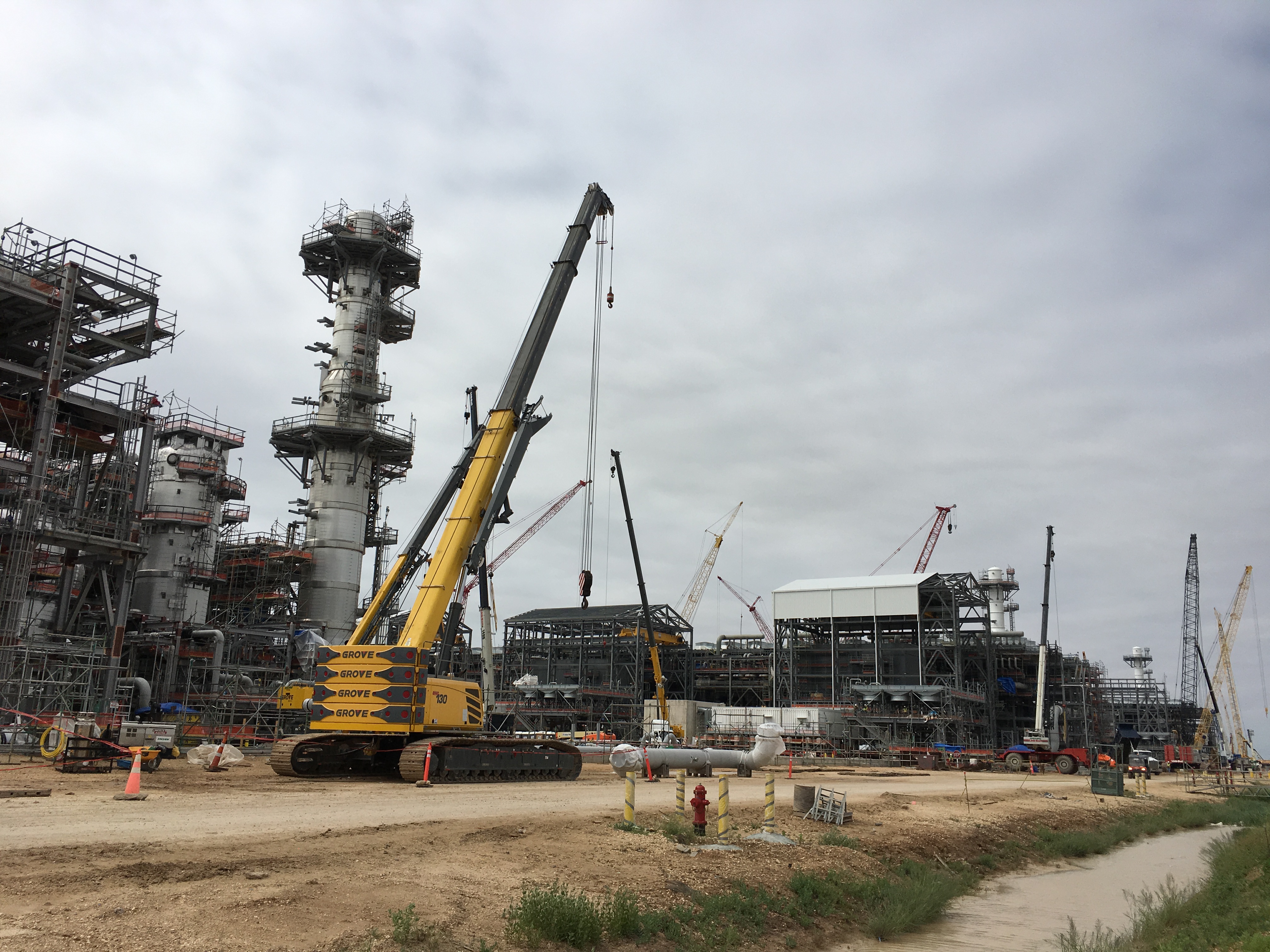 Texas natural gas is now on China's list of American goods facing a 10 percent retaliatory tariff – just the kind of thing the energy industry worried that growing trade tensions could lead to.
China is the third-largest importer of U.S. liquefied natural gas (LNG), most of it traveling overseas from an export terminal on the Texas-Louisiana border.
Similar facilities are in the works up and down the Gulf Coast and, as the trade war has escalated in recent months, the energy industry and Houston business leaders have warned the tensions could jeopardize LNG deals and the future of those multi-billion-dollar projects.
In April, the president of Freeport LNG, a company building an export facility south of Houston, told Houston Public Media that the U.S. tariffs on steel imports could raise the costs to further expand that project by hundreds of millions of dollars.
Last month, the Greater Houston Partnership – a business group that's participated in trade talks with China alongside city officials – warned the escalation could stunt Houston's opportunity in the energy sector.
"We're hearing from Houston LNG exporters that their Chinese counterparts are reluctant to sign any long-term deals given market uncertainties," the partnership's president and CEO Bob Harvey said in August. "Natural gas is a commodity that China can source from Australia, Qatar or Russia, if the barriers to U.S. trade are too high."
The analyst firm Wood Mackenzie previously said it didn't expect Chinese tariffs would have much impact on U.S. LNG projects already under construction. But the firm said the tariffs could pose obstacles for new export projects still looking for long-term contracts.
Experts warn the situation isn't heading in a great direction.
"If this keeps expanding, and there continues to be a tit-for-tat retaliation, this will cause diminished economic activity for everyone involved," says Ed Hirs, an energy economics professor at the University of Houston.
Oil and gas trade groups have already pushed the Trump Administration to back off its tariff moves. In a statement Monday, the American Petroleum Institute warned of "the negative impacts that a continued escalation of the trade dispute with China will have on American economy and consumers."
"This current trade dynamic works against U.S. energy sector growth and counter to the Administration's stated goal of 'energy dominance'," the group said.
Still, some are staying optimistic.
In an August earnings call, the head of Cheniere Energy – the nation's largest LNG exporter – noted his business is a "very long-term one."
"China is an important growth market for Cheniere," CEO Jack Fusco said, "and we continue to build and solidify relationships with key Chinese counterparties, as we expect to sell meaningful amounts of LNG into China over the long term."