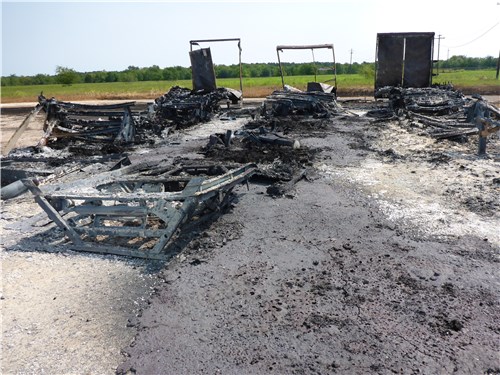 Chemical company Arkema wants a judge to pause a lawsuit until a separate criminal case against the company plays out.
Both cases stem from fires that broke out when more than five feet of water flooded the company's plant in Crosby, Texas. Multiple first responders are suing the company, saying toxic chemical fumes from the fires made them sick. They also say they weren't warned about hazards from the chemicals, a claim Arkema rejects.
Now, Arkema says a federal judge should put that case on hold, in part because it's "nearly identical" to Harris County's criminal case.
The county alleges Arkema "recklessly" polluted the air and put people at risk during the storm, also something the company rejects.
Attorneys for the first responders call the company's latest move a "delay tactic," and say they're expecting it to fail. Arkema is facing multiple other lawsuits stemming from the storm, including a case brought by Liberty County.