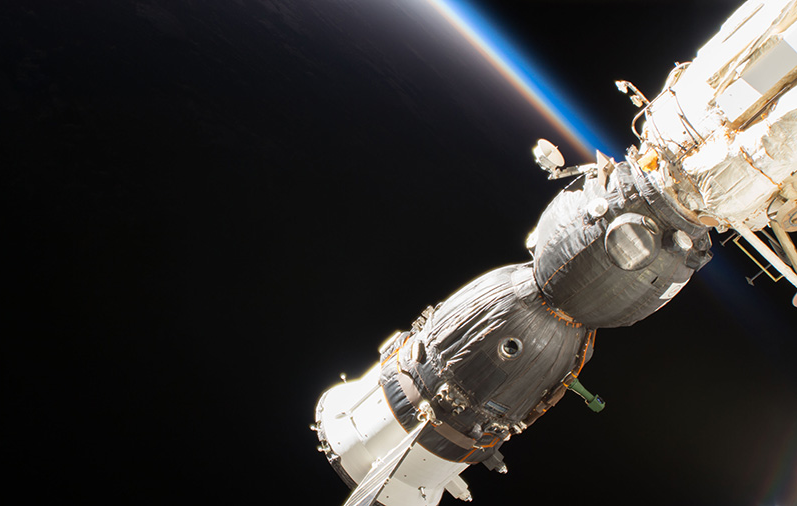 Cabin pressure on board the International Space Station is "holding steady" after astronauts repaired a small leak on the station Thursday.
NASA, on its space station blog, says the crew is returning to its regular work schedule today.
Crews on the ground noticed the leak on Wednesday night while astronauts slept. The leak, which was about one-fifth of a centimeter, was on one of the Russian Soyuz spacecraft that is docked with the station. The Russians patched the leak using an epoxy kit.
In the audio above, Eric Berger of Ars Technica and walks Houston Matters producer Michael Hagerty through the incident.