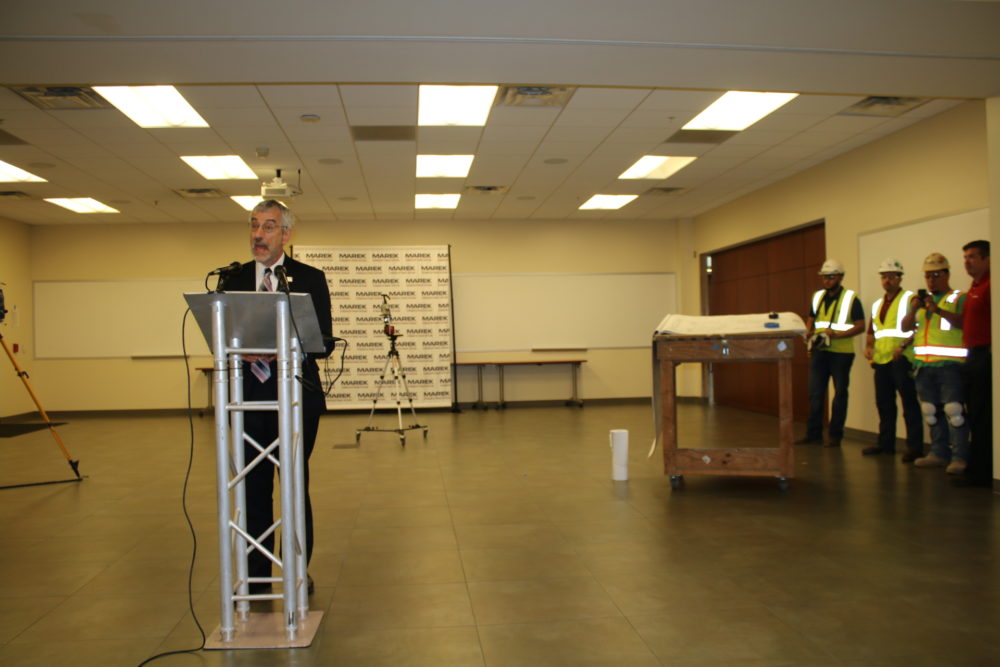 Seventy-eight percent of construction firms in Texas say they're having difficulty finding skilled workers, despite record employment in the industry.
That's according to a new survey by the Associated General Contractors of America.
Ken Simonson, the organization's chief economist, said there has long been a construction worker shortage in the United States, but it's getting worse every year.
That has companies having to spend more on overtime and training.
"So they're also starting to raise the bid pricing for projects coming down the road," Simonson noted at a press conference held in Houston. "That will be a problem for public agencies that have a limited budget or for homeowners who are hoping to rebuild out of insurance money or savings."
Simonson added it also means projects are taking longer to complete.
The Associated General Contractors have developed a plan that calls for federal funding for technical education and more immigrants with construction skills.