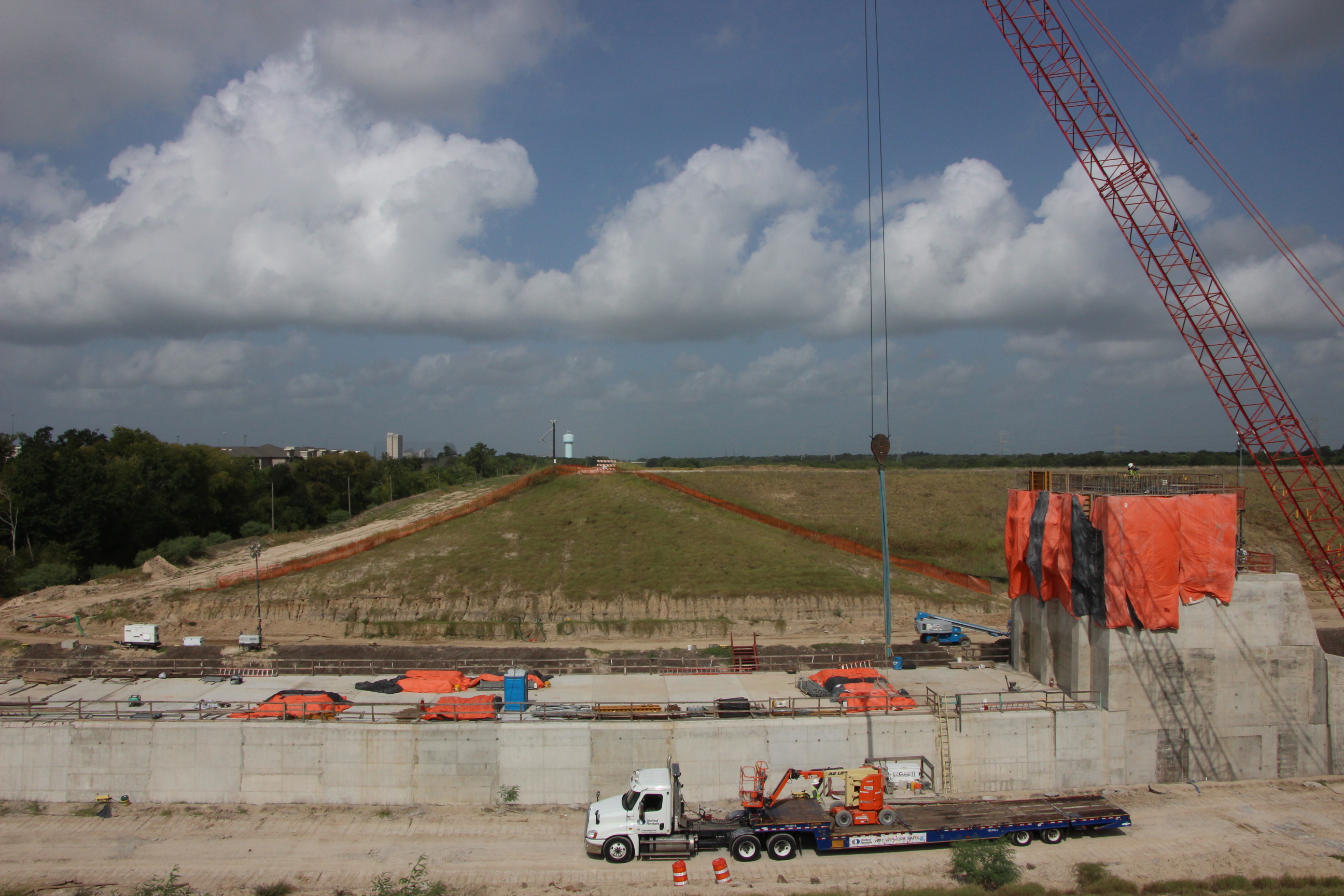 One year after Hurricane Harvey roared into the Texas coast, construction crews in Houston are working to make the city's main reservoirs stronger.
It's an effort that was underway even before Harvey, aimed at fixing a problem that could have made the storm's destruction much, much worse, had things gone differently.
When Harvey's remnants started dropping trillions of gallons of rain across the Houston area, Jim Pongrass was 1,000 miles away from his home in Katy, Texas.
"We were in Colorado enjoying the mountains, and we had to rush back here," he says. It was still raining when he got back, but his house in the Canyon Gate neighborhood was dry.
"The water was maybe up to the sidewalk, so my wife and I, we just started packing, packing, packing," he says. "We worked until midnight, putting everything up in the attic."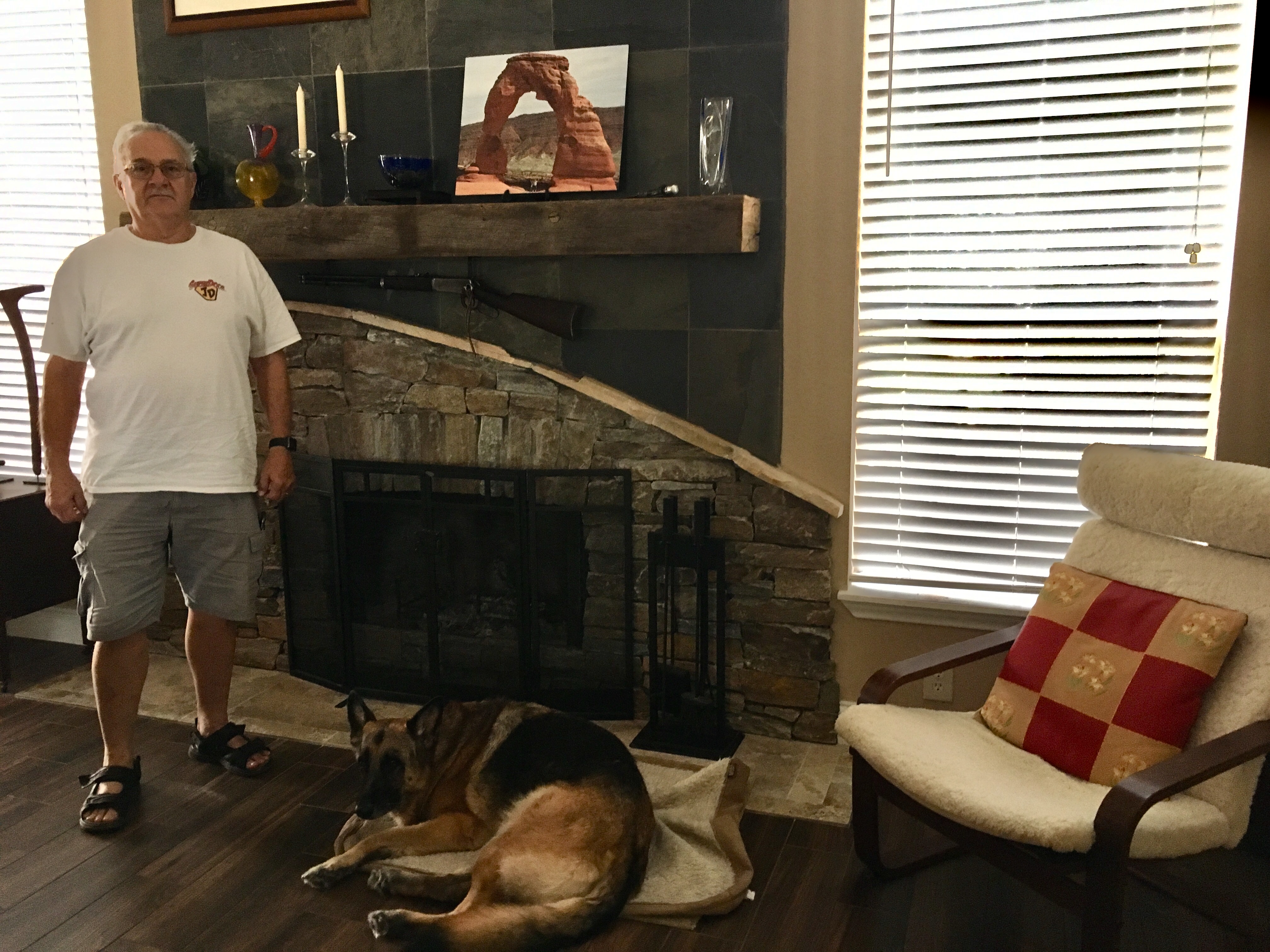 But there was only so much they could do. The water crept higher and higher.
Government officials, meanwhile, stood in front of TV cameras, explaining why neighborhoods like Canyon Gate were beginning to look more like lakes.
The Pongrass' house was among those built inside the Addicks and Barker Reservoirs, and the pools of water had filled to record levels. To keep the dams from being overwhelmed, the U.S. Army Corps of Engineers, which operates the reservoirs, began releasing water down Buffalo Bayou, one of Houston's main waterways, a move that would bring flooding to homes that had so far been spared.
Many people vulnerable to these threats from the reservoirs didn't see it coming.
"Most everyone I've talked to found out that there was a flooding issue when they stepped out of their bed and into the water," says Jim Blackburn, a local environmental attorney and Rice University professor.
"I mean it was like no advance warning at all, and they had no time to put any of their belongings together, the pictures, the keepsakes that you would take with you," he says.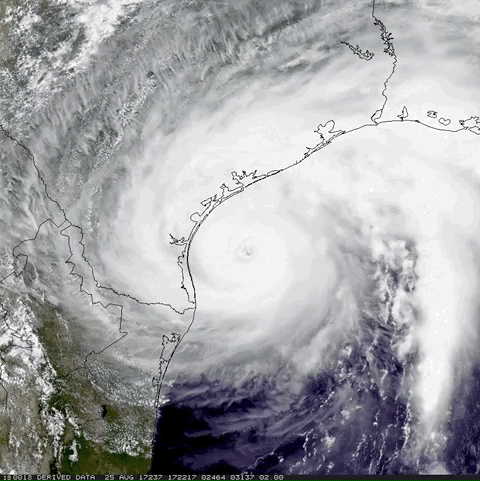 Since Harvey, the who-knew-what-when about the water releases has been tied up in the courts. The Corps is facing multiple lawsuits from flooded homeowners over its handling of the releases.
But Blackburn has bigger worries.
The dams that hold all that water back were considered "extremely high risk" even before the storm, partly because they're old and starting to wear out.
The Corps insists there's no imminent threat of the dams failing, and they did survive their biggest test yet with Harvey. Still, Blackburn argues getting the dams fixed should be Houston's "number one priority."
"I don't think there's any question about it," he says. "If these dams were to burst, if we were to have a dam failure, it would be devastating. I mean it would just wipe out the west side of Houston. I think that is a remote possibility, but it is a very real possibility."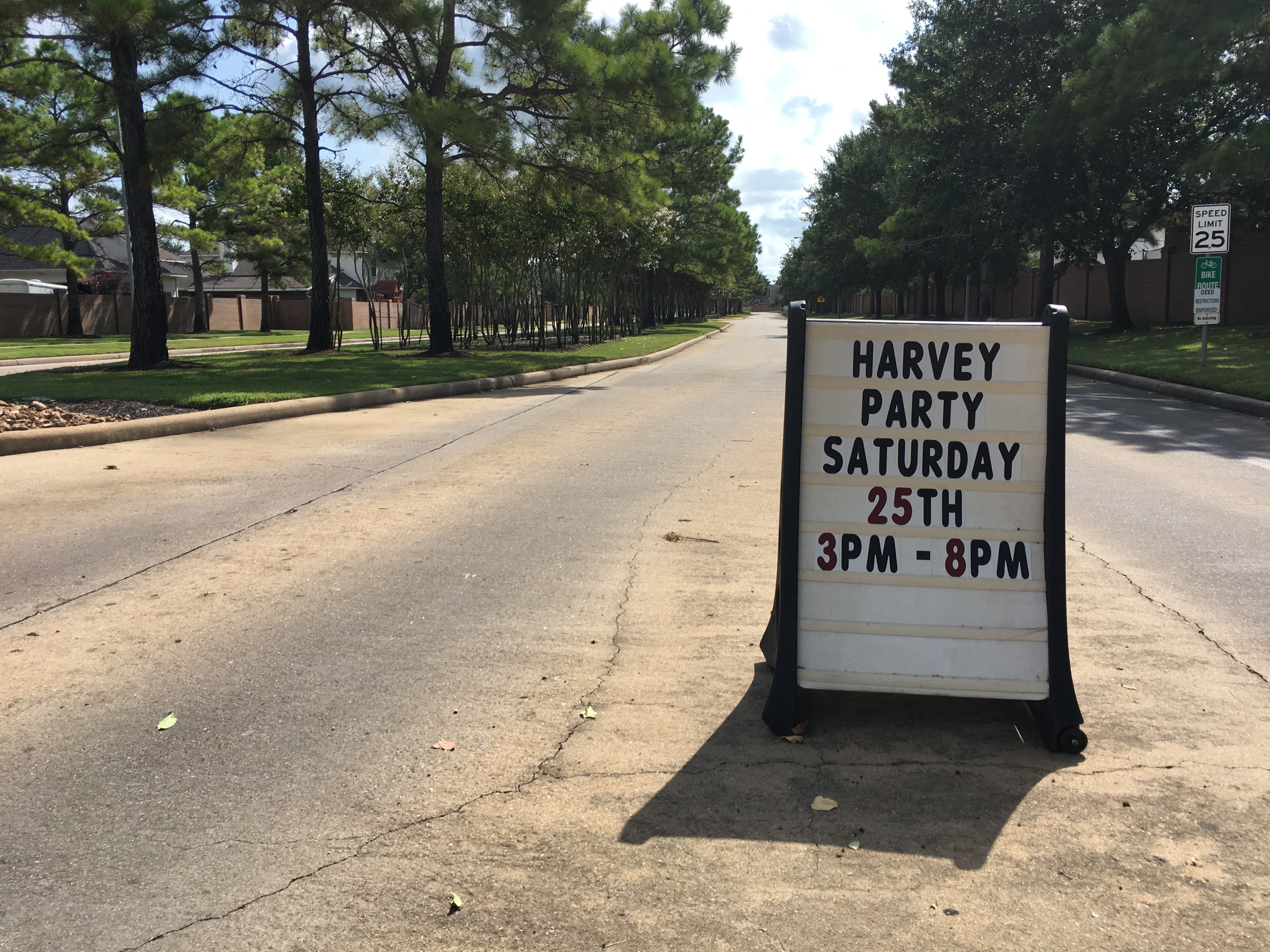 The good news: there has been progress to curb the threat.
At the Addicks dam, crews are continuing to work on new and improved gates and concrete channels to better control the water and ease concerns about the dams failing.
"The goal is to basically mitigate concerns associated with some seepage issues that we found during one of our regular and recurring dam safety inspections," says Brandon Smolinsky, the Corps' resident engineer for the site.
The repairs should be finished by the fall of 2019. However, as for what happens before then — specifically, whether the dams are equipped to handle another Harvey –, the Corps isn't saying much.
Citing all the lawsuits, Corps officials have refused to comment on pretty much anything related to the dams' performance.
Pongrass, the homeowner in Katy, says that silence has been frustrating.
"Well, it makes me feel that, you know, like they don't care, they could care less," he says.
The Corps has been happy to talk about new funding lawmakers approved this summer for a huge, first-of-its-kind regional watershed study, which will explore ways to improve the reservoirs and nearby bayous in the years ahead.
In the meantime, Houston is holding its breath that the dams won't be tested again before the repairs are finished.
This story has been updated to clarify that the reservoir dams were deemed "extremely high risk" partly because they are old and starting to wear out, not "mostly," as was originally reported.