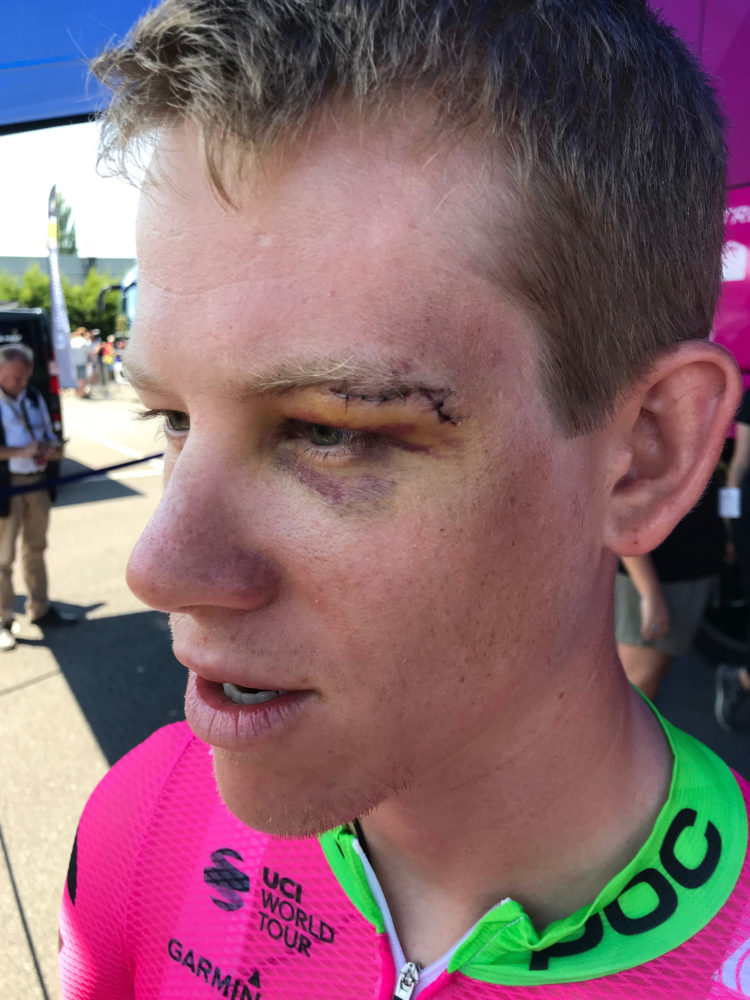 Houston's Alkek Velodrome was chosen to host USA Cycling's new Olympic development program. It aims to support young cyclists and prepare them for racing at the highest level.
Houston is one of only three locations to start the program.
And that's not the only good news for the velodrome right by the Addicks Reservoir in west Houston.
Houston native Lawson Craddock was able to raise nearly $280,000 in the three weeks of racing in the Tour de France. It's for improvements after the track was damaged by Harvey.
In a phone interview with Houston Public Media, Craddock said the fundraising campaign is what kept him in the race after he broke his shoulder blade in only the first stage.
"It was always in the back of my mind that we were doing it for something bigger than just a bike race and just the Tour de France," he said.
Craddock placed last in the Tour de France, but his willpower after the crash and his fundraising gained him international attention.
It was the Texan's second Tour de France after 2016, but he said the feeling of riding into Paris this time was extra special.
"This year, especially with just kind of what I went through to get there," he said "it was a pretty emotional moment for me."
Craddock hasn't slowed down much after the tour, racing at an international event in Hamburg, Germany, last week. He plans on going to Canada and Austria in the next few weeks for more races.
Craddock will be at the Alkek Velodrome on Friday night (Aug. 24) for a celebration and to present the $280,000 check.