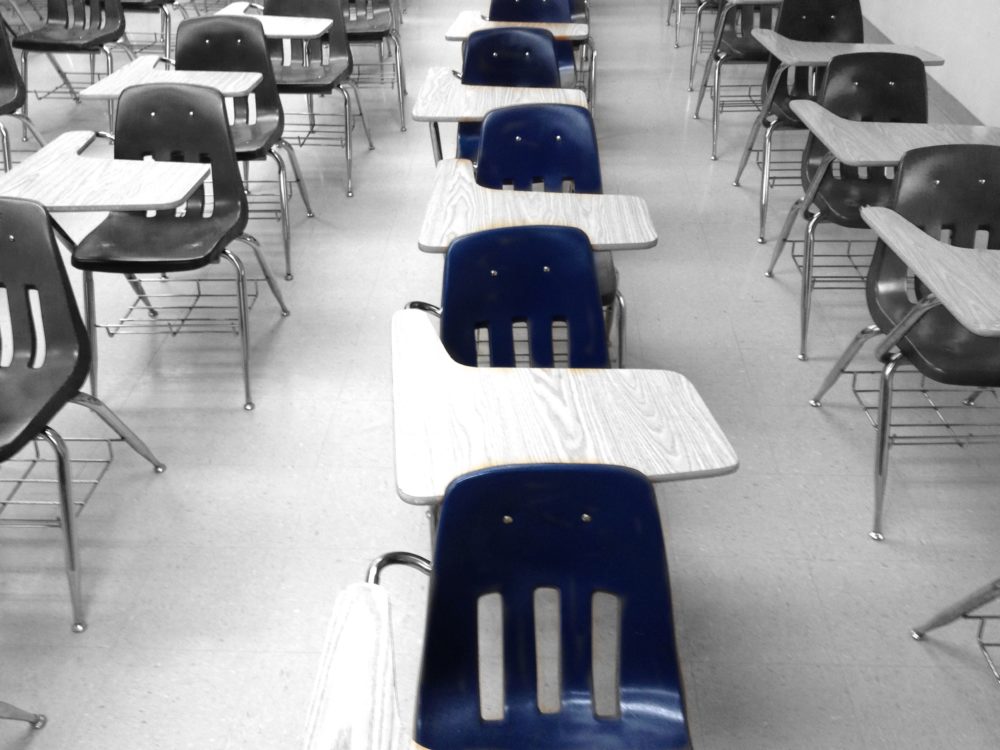 The advocacy group Disability Rights Texas says it will keep a close eye on the Harris County Department of Education's alternative schools, since state officials maintain they can't monitor them directly, as News 88.7 reported earlier this week.
The issue stems from an incident at one of the schools, called the Academic and Behavior Support West. A mom in Cy-Fair complained to the Texas Education Agency (TEA) that her son came home on his second day bloodied and bruised after, according to the mother, being physically restrained at the school, which contracts with school districts around the region to teach students with disabilities.
"We are very concerned about the welfare of the students who are attending those campuses and their safety, and so we have decided to really evaluate and kind of look at our resources and put resources towards routine monitoring of those campuses," said Shiloh Carter, an attorney with Disability Rights Texas.
Carter said that the group — which is the federally designated legal protection and advocacy agency for people with disabilities in Texas — will also file complaints against school districts in Greater Houston that contract with the Harris County Department of Education when families bring potential violations to them.
In an investigation this summer, state administrators said they couldn't monitor the county alternative schools, because the Harris County Department of Education isn't a traditional school district.
However, the TEA held the Cy-Fair Independent School District — which contracted with the county — accountable for multiple violations it says occurred on campus, including the misuse of physical restraints and a lack of special ed services.
Melissa Johnson, who filed the original complaint on behalf of her son Evan, said she's relieved that Cy-Fair ISD has to provide compensatory services to make up for what happened to Evan.
Still, Johnson said she's "very, very disappointed and almost angry" that the county agency won't be held directly responsible.
"The actual adults that were responsible for the actions and had knowledge need to have corrective actions," Johnson said. "They need to have a consequence of their actions."
Johnson said that her son, who has autism and epilepsy, is still traumatized because of the incident.
She said that she hopes other school districts will think twice before they contract with the Harris County Department of Education.
The agency maintains that it's taken its own corrective action and only physically restrains students in an emergency.