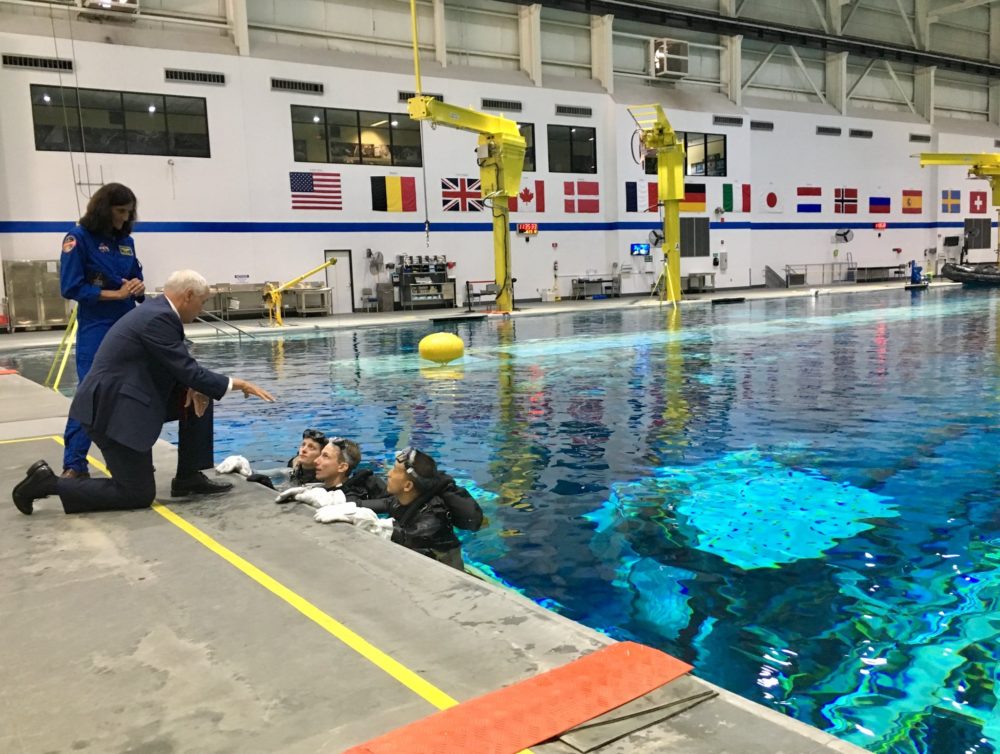 Vice President Mike Pence said Thursday during a visit to NASA's Johnson Space Center (JSC) that the U.S. Space Force, a new branch of the Armed Forces, will be established by the year 2020.
Pence explained the Space Force will be tasked with guaranteeing America's security in space and noted that "the need is real" because, for example, the Department of Defense has released a report that says "China is aggressively weaponizing space" and Russia is "developing and testing new and dangerous weapons and technologies to counter America's space capabilities."
The Vice President also addressed returning to the Moon and assured the audience gathered at the JSC that one of the goals of the Trump administration is to "establish a permanent presence around and on the Moon" by developing the Lunar orbital platform, a space station that will orbit the Moon, and, eventually an outpost.
Pence detailed the administration is working with Congress to provide a $500 million budget for the Lunar orbital platform and underlined the goal is to put an American crew aboard the Lunar orbital platform before the end of 2024. "It's not a question of if, it's a just question of when," the Vice President emphasized.
Orion capsule
When he briefly addressed a future mission to Mars, Pence noted that the Orion capsule will be a "critical part" of the vessel that carries American astronauts to the red planet.
The Vice President also lamented the cancellation of the shuttle program and explained each seat American astronauts occupy on, for example, Russian spacecraft costs approximately $82 million. Referring to upcoming space flights aboard Boeing's Starliner and SpaceX's Dragon, Pence vowed that "soon, American astronauts will return to space on American rockets launched from American soil" and underscored the role the JSC will play in guiding the flights.
The Vice President categorized Johnson Space Center as a "national treasure" and its workforce as a "national asset."