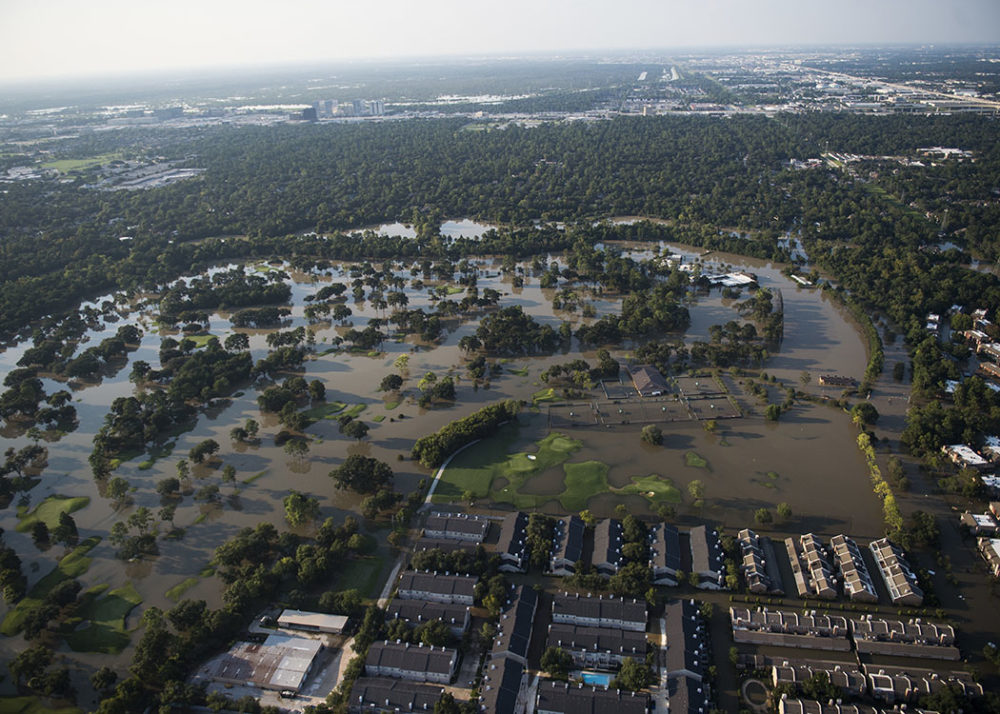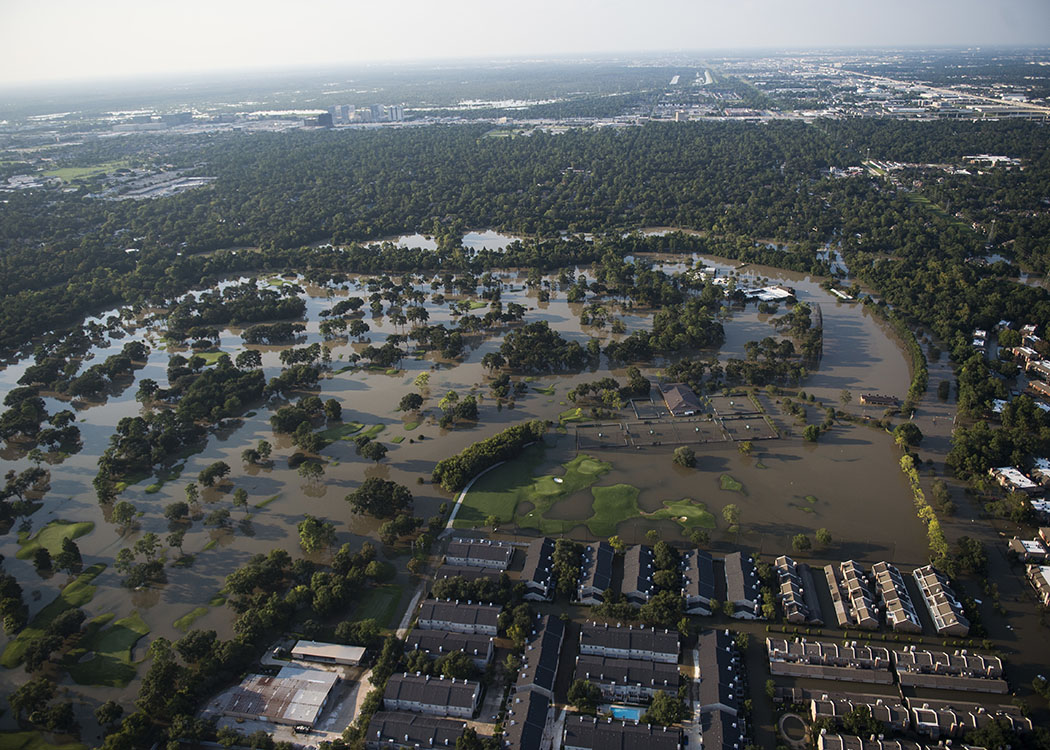 Saturday marks exactly one year since Harvey made landfall in Texas. It's also the day Harris County is asking voters to approve a $2.5 billion bond to pay for flood mitigation projects. The vote comes after weeks of public meetings in all 22 of the county's watersheds, each of which experienced some degree of flooding during Harvey.
"These folks that we were visiting with live and work and recreate in these watersheds, and so their input was very valuable," says Russell Poppe, executive director of the Harris County Flood Control District.
The running theme of that input was speed. Residents want the county to move faster, and on more projects, than the federal government has.
"We do have some money in there to help us make sure we leverage as many federal dollars and partnership dollars as we can," Poppe says. "But we also know that because of various reasons that those federal dollars may not be appropriate for all of the projects that we know we need to do. And therefore I think we've got around $1.7-$1.8 billion in projects that we're proposing to do all our own, locally."
On the basis of those meetings, the flood control district put together a list of 237 potential projects. They include channel improvements, construction of new storm water detention basins, and voluntary buyouts of homes too deep in the flood plain to be protected.
"I'm more encouraged than I've ever been with respect to flood response in the county," says Philip Bedient, a professor of civil and environmental engineering at Rice University and director of the Severe Storm Prediction, Education, and Evacuation from Disasters (SSPEED) Center. He's spent years pressing for Harris County to do more to combat flooding.
"Three's the charm," Bedient says. "The '15, '16, and '17 [floods], three years in a row, I think, finally lit the fires under the powers that be to move aggressively, and I think they have."
But can they convince voters to move aggressively too?
"Normally when you have a bond election, people look at the bond and they say, 'What's in it for me?'" says Rice University political scientist Bob Stein. "That's not what's happening here."
The University of Houston's Hobby School of Public Affairs recently conducted a survey and found overwhelming support for the bond among likely voters. Stein was one of the lead researchers.
"We find evidence that people do believe that this is a general threat to the quality of life and to their own economic well-being," Stein says, "that is, if flooding continues in our community unabated, if homes are destroyed, people will not want to move to our community, people won't want to buy homes in our community, property values will decline, and it'll cost more to provide the services we already have."
But the survey also found that even the bond's supporters are skeptical that it will help. Many fear the money would wind up benefiting politically connected developers. Others just don't think the government has any better idea about how to deal with flooding than they do.
"The phrase I've been using is. 'People have the courage of their confusions.' They're courageous about doing something in the presence of not knowing exactly what to do," Stein says.
One point that local officials make over and over: $2.5 billion will address the region's most urgent flood control problems, but that's a fraction of what's needed to fix them all.
"I think the idea that $25 to $30 billion is required over the long term for the bigger fix here, I don't know that that's really well understood by the general population," says Marvin Odum, chief recovery officer for the city of Houston.
The bond's fate is likely to rest with a sliver of the county's registered voters. Fewer than 6 percent had cast ballots as of the close of early voting on Tuesday.