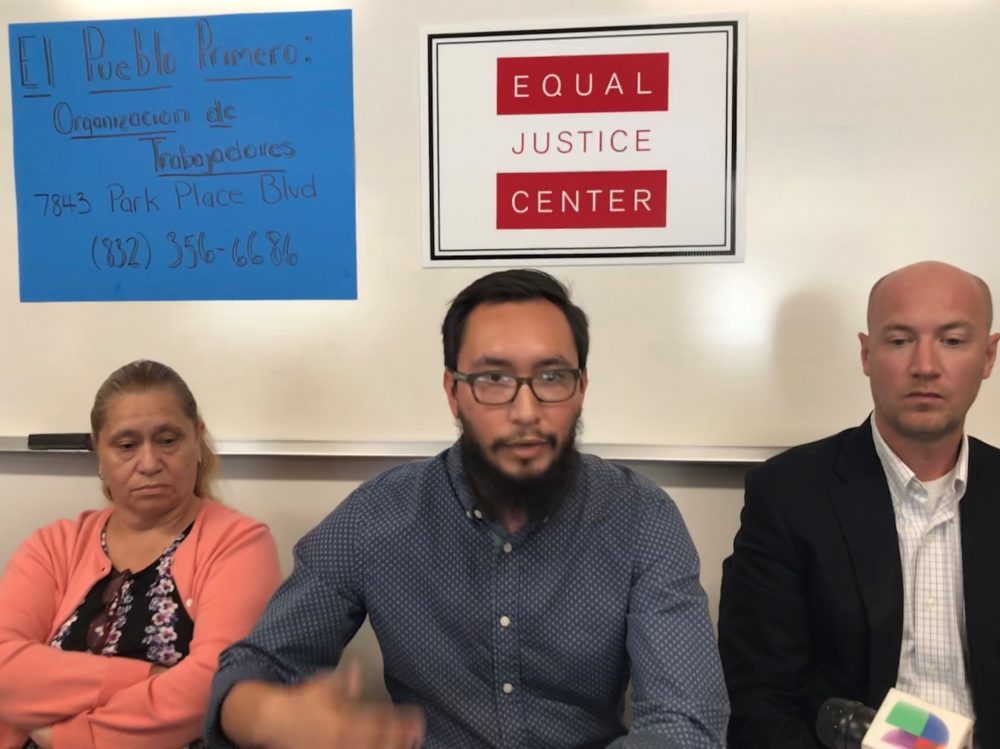 Betzy and Juan Carlos Suarez have been awarded thousands of dollars in a wage theft settlement with catering subcontractor Uptown Staffing. The case is a small victory in a larger fight to protect the city's immigrant labor force from wage theft and other types of exploitation.
Through legal aid from the Austin-based Equal Justice Center and support from Houston worker's organization El Pueblo Primero, the couple were able to settle the case after months of mistreatment and not receiving overtime pay.
"In a two-week pay period, I would work 125 hours," said Betzy Suarez in Spanish. At her job washing dishes, Suarez would work 12-hour shifts without breaking for lunch, even though she suffers from diabetes and arthritis.
"Why come for the American dream if it has you enslaved," said Suarez .
Wage theft and worker exploitation is a common problem within the immigrant population, according to lawyers and community members.
One 2017 study found that 73% of Houston's undocumented immigrant day laborers said they had been victims of wage theft.
Despite the prevalence of exploitation, fear of deportation, losing their jobs and not knowing their rights keeps some workers from speaking up.
Legal aid for these cases is also sparse, so people don't know where to turn.
"There is a vacuum here in Houston when it comes to labor organizing or any type of legal aids for undocumented workers," said Juan Carlos Suarez. He spearheaded the worker's organization El Pueblo Primero, which aims to address the needs of Houston's immigrant labor force.
Equal Justice Center is also hoping to address community needs by opening up a new Houston office this fall.
Houston has the third largest undocumented community in the country, with an estimated 575,000 people. In Texas, some 1.8 million undocumented immigrants call the state home.
Uptown Staffing, the company that settled in this wage theft case, told Houston Public Media they weren't able to comment for the story.
Editor's Note: This story has been updated after initial publication, in an effort to not reveal any one individual's legal status.