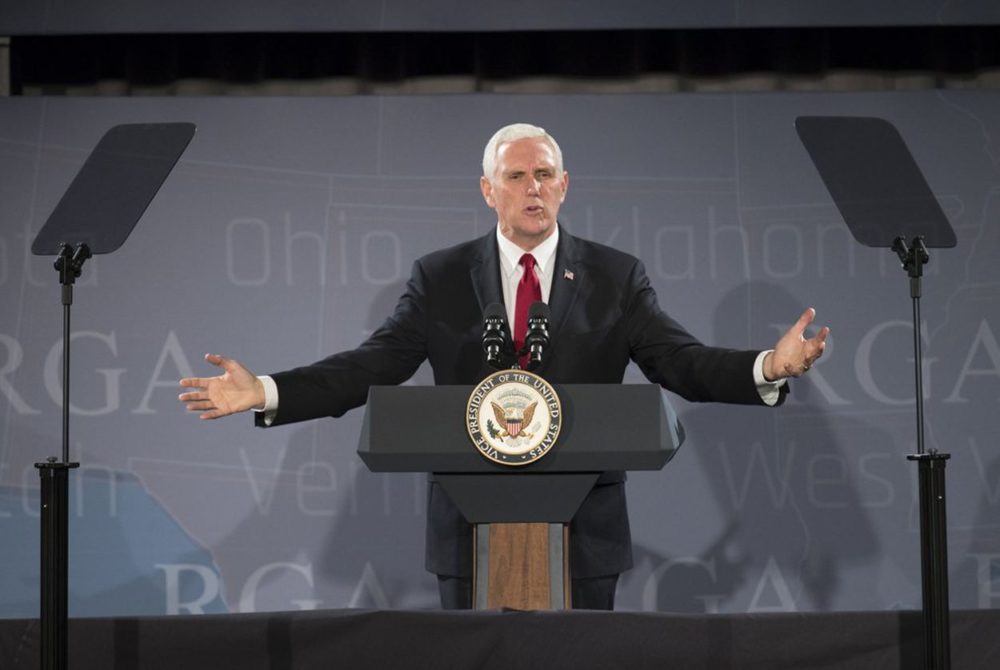 Vice President Mike Pence visited Wednesday the coastal Texas town of Rockport, which was hardly hit by Hurricane Harvey a year ago.
Along with Governor Greg Abbott other government officials, Pence surveyed the recovery in Rockport and promised a packed house at First Baptist Church that the federal government will continue to support the recovery effort.
"I want to assure you as I've assured the Governor privately, we are going to continue to work with this Governor and work with this state to rebuild until the job is done," the Vice President said, while adding the Trump administration "is going to work with this Governor, with all of the wonderful, outstanding volunteers and faith communities across this region until we rebuild Rockport and all of Texas bigger and better than ever before."
The job is far from done, according to Rockport residents and officials because, for example, the state freed up money this summer to rebuild low-income, multi-family housing in Rockport, but that project is just getting off the ground.
Besides, a downsized workforce has complicated efforts to rebuild and re-staff businesses that have bounced back.
Randall Freeze, the newly appointed Intergovernmental Coordinator for the Aransas County Long Term Recovery Group, told KUT that "a lot of folks are still struggling" in Rockport.
Pence is scheduled to visit the Johnson Space Center on Thursday and deliver remarks on plans to return to the Moon and a future mission to Mars.