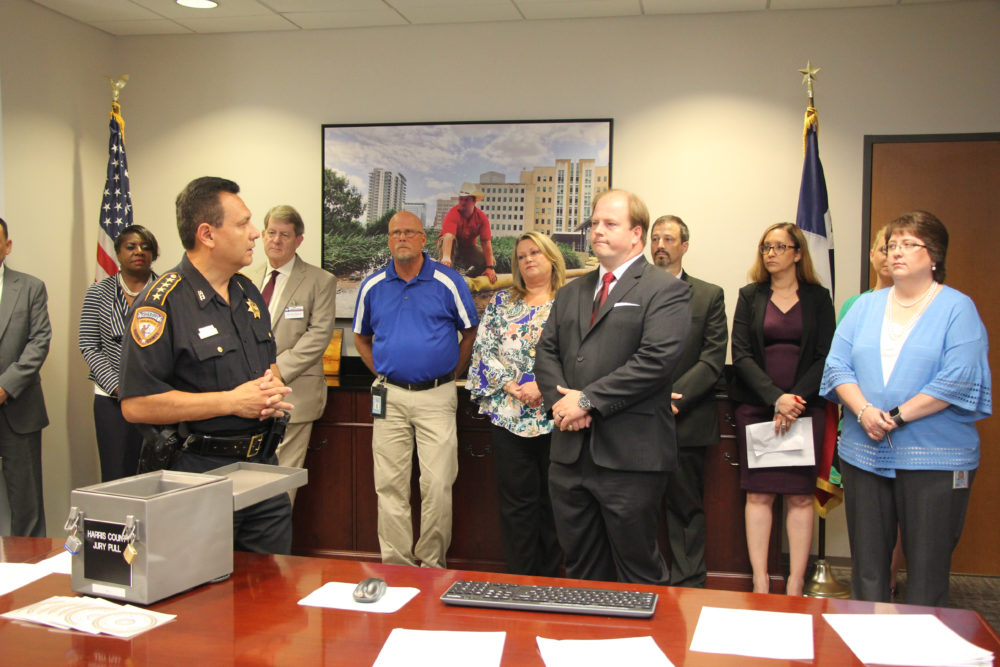 Harris County currently has an estimated 2.6 million potential jurors, Chris Daniel, the county's District Clerk, said Monday.
The exact number is 2,671,596 and Daniel held a presentation of the county's new so-called jury wheel, which is the database from which prospective jurors are called for jury duty.
The new wheel affects every registered voter in the county and all persons with either a Texas Driver's License or State of Texas identification card with the exclusion of convicted felons and persons either legally prohibited or exempt from jury service.
The previous Jury Wheel, which contained 2.5 million names, was launched in February 2015. On average, the resetting of the jury wheel is done every three years.
The implementation of the new jury wheel resets the jury service eligibility for all potential jurors, which means that anyone who was called under the previous wheel will once again be eligible to serve. However, Daniel said "there are exemptions in place, if you have recently served in the last six months, for example."
History of the jury wheel term
The term jury wheel originates from a large mechanical wheel into which names on slips of paper were once loaded. To randomly select names to be called for jury service, the wheel was spun and then a slip containing a name was drawn.
In the modern age, an electronic database and a system for random selection has replaced the mechanical wheel, although the name jury wheel is still used to describe the database and the random selection process.
To constitute a new jury wheel, the Harris County District Clerk's Office must obtain from the Texas Secretary of State a list that integrates two databases—the Harris County Voter Registration database and the Department of Public Safety's database of Harris County drivers' license holders and valid DPS personal identification card or certificate holders.
The first jury calls utilizing the new wheel will hit mailboxes this week for jury service beginning September 14, 2018. Citizens should be aware that, due to the randomization of names, it is conceivable that someone who received and complied with a jury summons last week, could receive a new summons as soon as this week.