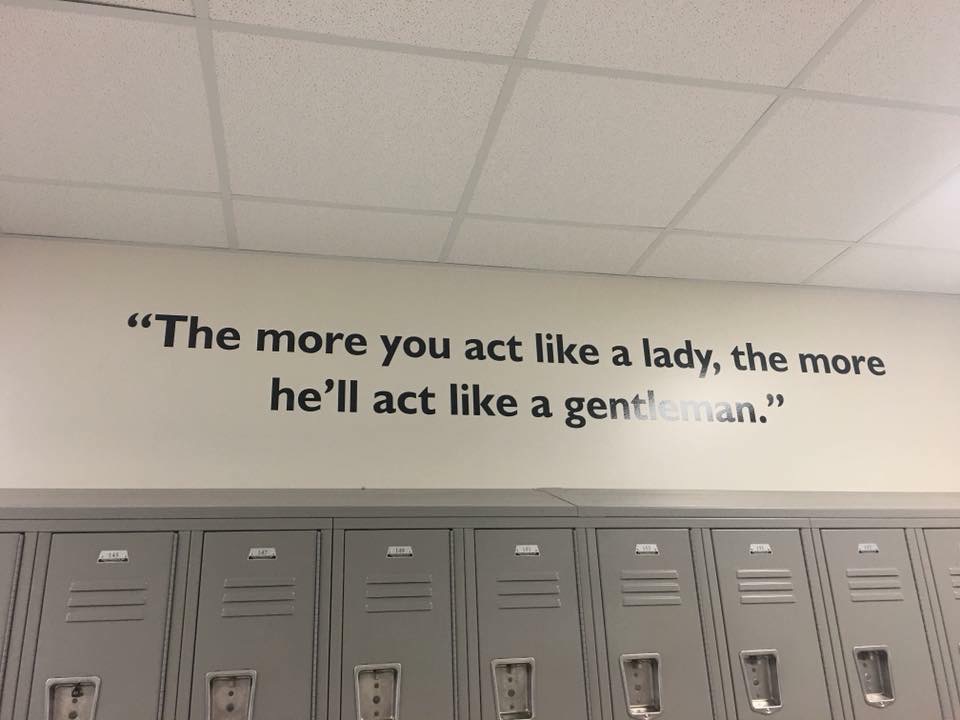 The Houston Independent School District (HISD) has removed a mural with a quote that was written on the wall of the Gregory-Lincoln Education Center and that had gone viral on social media, with parents and teachers outraged about the message it sent to girls in the time of the #MeToo movement.
The Gregory-Lincoln Education Center enrolls students from kindergarten through 8th grade and, according to the snapshot making the rounds on social media, the mural read: "The more you act like a lady, the more he'll act like a gentleman."
In an email sent early on Saturday, August 18, HISD said the wall decal letters were taken down on Friday evening. Additionally, the wall was floated out, and new slab of drywall was installed and painted.
In a statement released Saturday afternoon, HISD said that it acted swiftly to remove the quote that "does not support our values."
"The input of our community is invaluable, and we appreciate that this was brought to our attention," the statement read.
In online comments and tweets, parents and educators had taken issue with the idea that it's girls' responsibility how boys behave and had called it "sexist" and "discriminatory."
The quote is apparently attributed to the founder of an escort service, Sydney Biddle Barrows, also known as the Mayflower Madam, who's now a consultant and writer.
Before the quote was removed, Houston Public Media contacted HISD and the district said it didn't "align with HISD values" and would be taken down.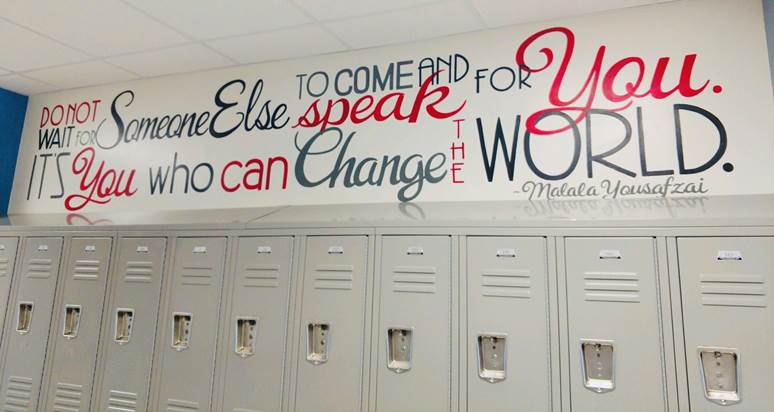 A new quote, attributed to Nobel Prize laureate Malala Yousafzai, has been painted to adorn the hallway. It reads: "Do not wait for someone else to come and speak for you. It's you who can change the world."