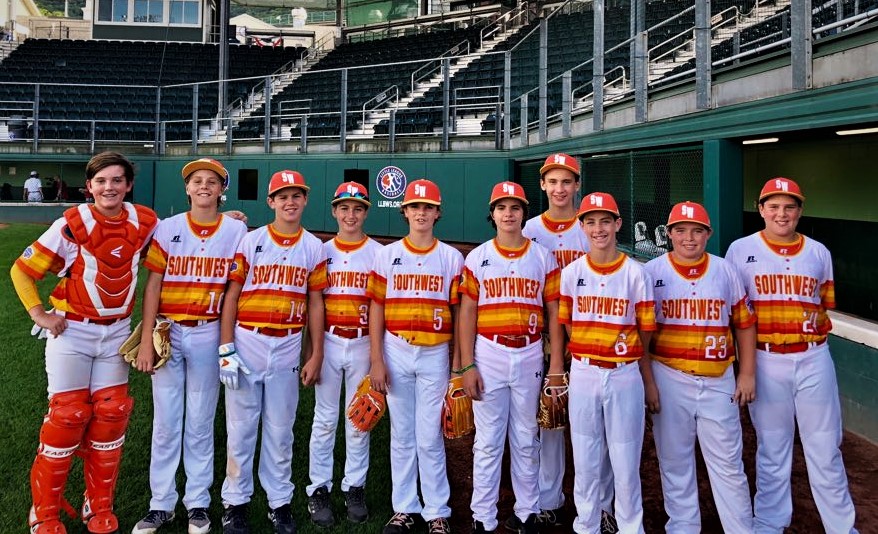 Houston's Post Oak Little League baseball team is gearing up for Thursday night's opener at the Little League World Series, in Williamsport, Pennsylvania.
The team of 11 to 13-year-olds will go head-to-head with the Coventry Little League team, from Rhode Island.
"We always thought we had a very good chance. I mean, the boys are a really talented bunch," Post Oak Little League Assistant Coach David Wylie told Houston Public Media. "We're trying to make sure that mentally they're ready. And that's been an on-going process the whole year. They all know they have a job to do. And they're going to go out to perform to the best of their ability, and they're focused."
Today is the day!! The 2018 Little League World Series begins. A signal that summer is rapidly coming to a close but not before another memorable, fun and exciting 11 days in baseball nirvana. Join us beginning at 1et on ESPN

— Karl Ravech (@karlravechespn) August 16, 2018
Post Oak Little League donned new uniforms this week, which Wylie said resembles vintage Houston Astros' uniforms.
"That's chosen by Little League. I think it has to do with they try and stay within the theme of the region. I think Little League had the Astros in mind, obviously," said Wylie. "It's the old rainbow colors from the Astros, minus the blue, so it's awesome. Perfect, with the World Series championship this year."
It was awesome having the Williamsport-bound Post Oak Little League squad at the game yesterday! 🙌 https://t.co/sY6ZoIsNNg

— Houston Astros (@astros) August 11, 2018
Wylie said the Post Oak Little League team has worked hard to get to their own World Series moment.
"These kids have prepared. They've scarified. They've worked their butts off," said Wylie. "They've worked at it for almost four years now, together."
The Houston Chronicle reports the only Houston team to win the little league World Series was The Westbury Americans, back in 1966.
If Post Oak Little League wins Thursday's game, their next game will be Sunday. If they lose, they'll play again on Saturday.
You can catch the game on ESPN2 at 6 p.m CST.
✅ 11 days
🌍 16 teams
⚾️ 32 games @LittleLeague World Series 2018 is here!

Watch every game live and on-demand on ESPN Player ➡️ https://t.co/PfEGtULVZc pic.twitter.com/YM3w1cUZsN

— ESPN Player (@espnplayer) August 16, 2018