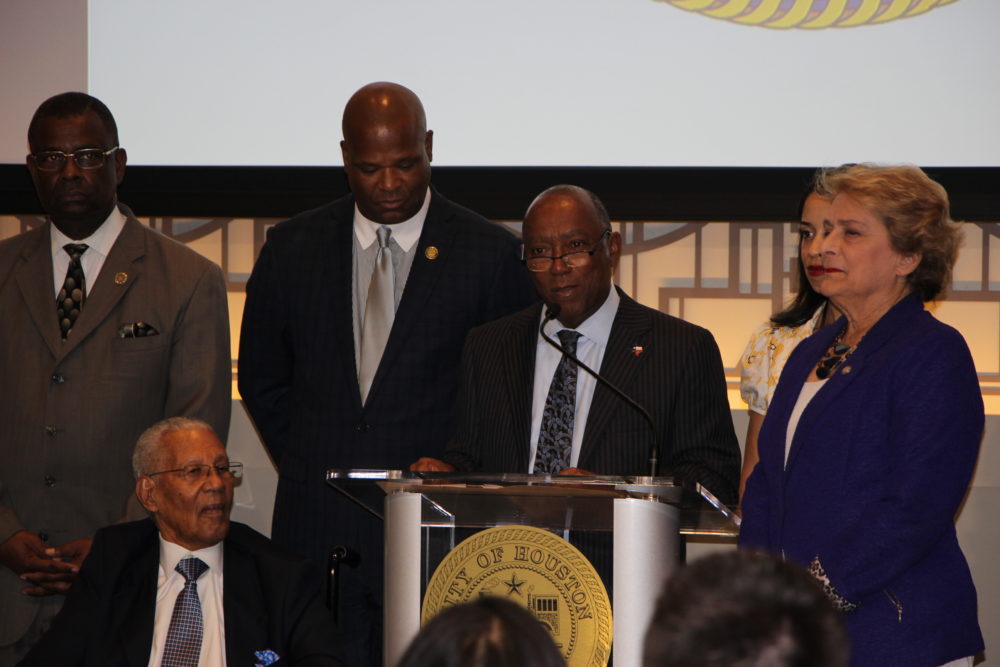 Houston Mayor Sylvester Turner's Commission Against Gun Violence has released its list of recommendations, just in time for the beginning of the new school year.
The 30 recommendations center on four areas: school safety, firearms safety and access, community safety, and domestic violence and sexual assault.
Turner said the recommendations are just the beginning, not the end, of the conversation.
"Some of the things we can do," he said, "but all of these things done in collaboration with others, I think, will make our society, our schools, our communities a much safer place in which to live."
Some specific recommendations include creating an app that students and teachers could use to anonymously report suspicious activity. The use of micro drones to clear schools in an active shooter situation is another.
Turner said Microsoft is working on some additional technological measures for the city and its schools.
The mayor formed the Commission Against Gun Violence after the school shootings in Parkland, Florida, and Santa Fe, Texas, earlier this year.
Some of the recommendations echo those that came out of Texas Governor Greg Abbott's gun safety roundtables in May. For instance, one calls for strengthening the state's child access prevention law and increasing law enforcement presence at schools.
However, the list is broader in that it includes settings other than schools.