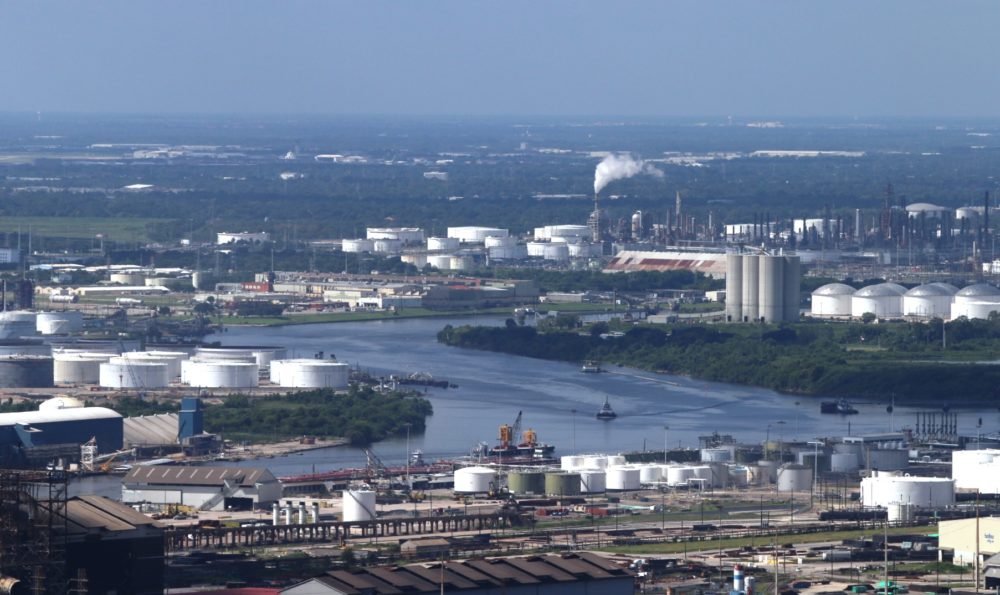 Refineries in the Gulf Coast region as well as the United States overall are taking in record levels of crude oil.
Gulf Coast refineries recorded four-week average inputs of 9.5 million barrels of crude oil per day in early July, according to the U.S. Energy Information Administration.
U.S refineries overall took in 18 million barrels per day in that same timeframe.
The Gulf Coast makes up more than half of U.S. refinery capacity.
Last year, before Harvey hit, input was already approaching record levels.
"After Harvey, of course, we had 180 days to get all the refineries back up to full speed," Ed Hirs, energy economist at the University of Houston, said. "So there was certainly a bump in the road for U.S. refined products production."
The high input is in response to robust demand for fuel.
The Energy Information Administration forecasts both 2018 and 2019 will be record years.