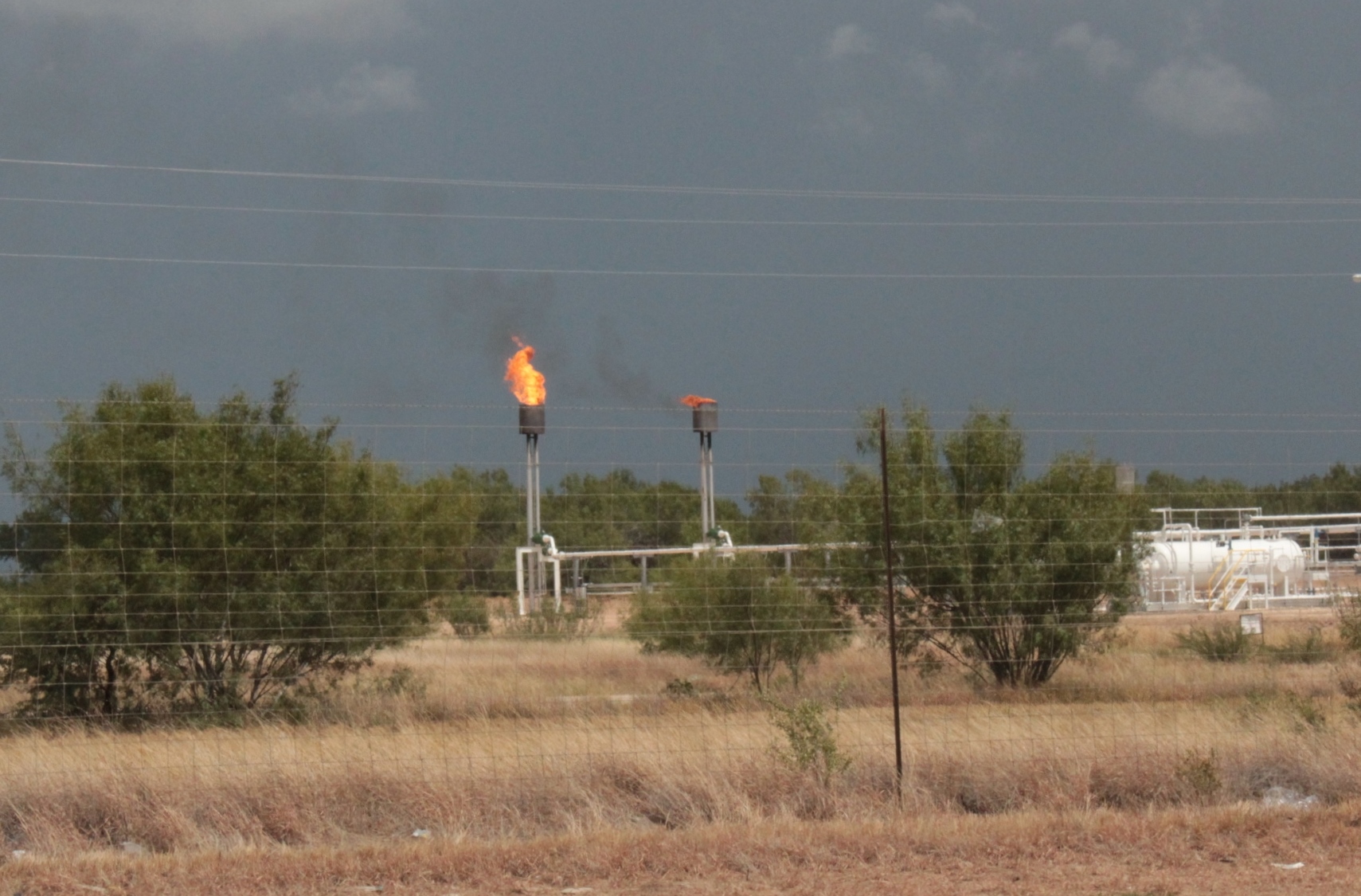 Drillers in Texas are flaring natural gas at record-high levels, according to a new report from Austin-based industry research firm Drillinginfo.
The uptick is due to the huge increases in West Texas oil production, which is itself at all-time highs. All that oil drilling brings up a lot of extra gas – known as "associated gas" in the industry – but drillers don't have enough pipelines to get the gas to markets. So, they burn it off into the air instead.
Drillinginfo analyst Sarp Ozkan said flaring has rapidly increased in recent years as Texas oil production has skyrocketed.
"2010 is when flaring started to increase about historical levels," he says. "Between 2001-2010, flaring averaged less than .5 percent [of all natural gas produced]. Since, it has been increasing consistently."
And, Ozkan says, the trend is expected to continue for a while.
"We're still looking at late 2019 before we'll see these flared volumes start to slow down with new infrastructure coming online," he says.
Environmental groups have criticized the industry for this, saying companies could invest in gas-capturing technology. They also say regulators could be tougher on flaring limits.
As it stands, flaring isn't costing drillers much, so they're likely to just wait for the new pipelines. The analyst firm RBN Energy notes that crude oil pipelines are "filled to the brim" as well, but says the Permian Basin oil and gas market could be headed for a "breakout" once new pipelines to move both commodities are finished.
"Massive infrastructure development is coming to the basin and the takeaway capacity constraints will be history – at least for a while," the firm says.