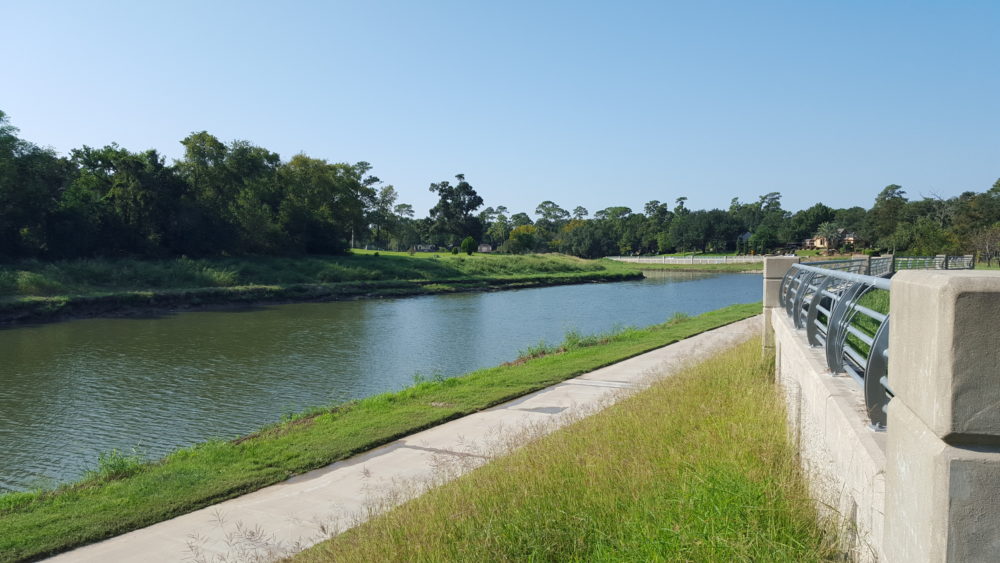 There's already been a lot of work along Brays Bayou. Currently there are four active projects as part of a $480 million flood control effort in collaboration with the U.S. Army Corps of Engineers. That work is expected to be finished by 2021.
Gary Zika manages federal projects for the Harris County Flood Control District:
"We could get these downpours that will dump six inches of rain on us in an hour or two and the storm drains aren't designed for that, so the water's got to get to the channel," explained Zika. "What we're trying to do is make sure the channel can handle as much of that flow as we can design."
And even with all the work that's been done, Zika added there are still trouble spots along Brays Bayou.
"The federal projects are kind of unique because they've got a very tight benefit-to-cost ratio," said Zika. "It doesn't make the 100-year flood plain completely within the channel. There's still what we call residual flood plains. There are areas that houses are very deep in the flood plain."
The bond issue lists 10 additional projects proposed for Brays Bayou. That includes channel improvements, home buyouts and erosion repairs.
Early voting for the bond issue starts this Wednesday, August 8, and runs through August 21. You can click here for a full list of projects.