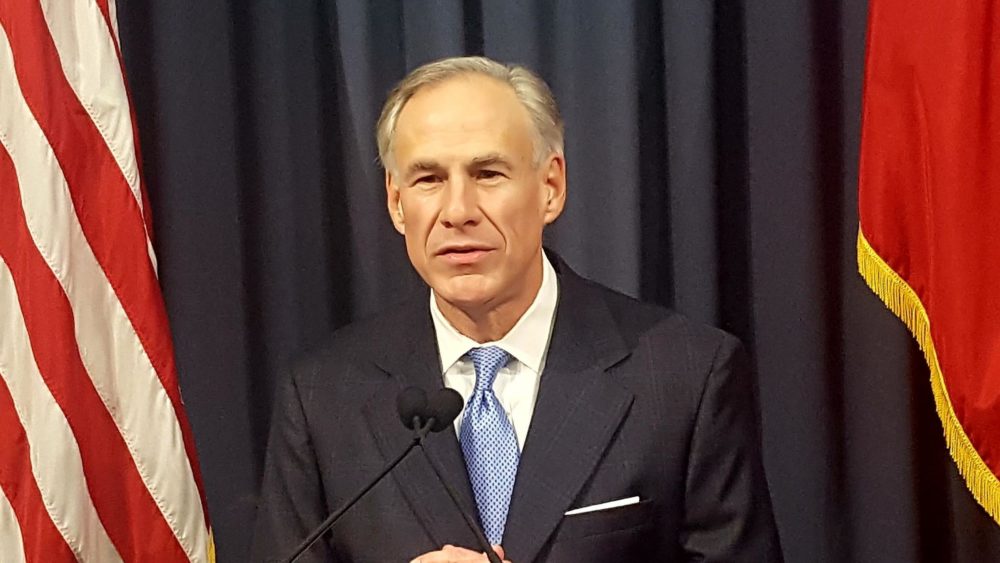 Texas Governor Greg Abbott announced Tuesday proposals to make access to bail more difficult for dangerous criminals.
During a press conference held in Waco, Abbott said the proposals are included in the Damon Allen Act, which the Governor wants the Texas Legislature to pass in its upcoming legislative session.
Allen was a Texas trooper that was killed on Thanksgiving Day 2017 when he was conducting a traffic stop. Dabrett Montreal Black, the man accused of killing Allen, has a criminal history that includes aggravated assault of a public servant and evading arrest.
Abbott's proposals entail that bail for felony offenses and for serious misdemeanors dealing with assault and sexual offenses would only be set by State District judges.
The Governor said State District judges have typically practiced law for several years before becoming a judge and, therefore, have the "expertise and the knowledge" to make right decisions in terms of bail for violent offenders.
Abbott also wants to create a statewide case management system "so the judges and magistrates can have all the information they need before making a ruling on setting bail."
The Governor underscored his proposals are aimed at repeat offenders and, although he didn't mention Harris County by name, he noted his proposals wouldn't impact low risk offenders with limited financial resources to afford bail, which is the rationale for ongoing litigation in Harris County.
Reactions
Abbott's proposal was both supported and criticized by civic groups.
The Texas Alliance for Safe Communities echoed the Governor's rationale in the sense that judges must be equipped with the right information when determining release conditions for dangerous criminals and noted in a statement that "knowing defendants' criminal history is integral to that goal."
However, Tarsha Jackson, criminal justice director of the Texas Organizing Project, criticized Abbott's proposal and said that the state doesn't need "harsher bail guidelines," but, instead, "sane, just and humane bail reform."