Archaeologists recently discovered a historic cemetery in Fort Bend County, reopening an often forgotten chapter in Texas history: How the state forced mostly black prisoners to work in plantations and sugar cane fields after the Civil War, in what many consider legalized slavery.
Now there's a growing effort to preserve that history.
For years, activist and former prison guard Reginald Moore has spoken out at public meetings in Fort Bend County, just southwest of Houston, and sent letters to historical groups. He's asked officials and other residents to remember the state prisoners who died laboring. At one Sugar Land City Council meeting in 2013, Moore pushed for a museum in their honor.
"The people deserve to know and deserve to be recognized for these inmates — for the atrocities that happened. The city, the state and the county need to give an apology," Moore said.
Moore's public testimony is now being archived at Rice University — along with his correspondence, including official letters and handwritten notes on the backs of envelopes and other documents not publicly available.
Amanda Focke, who is the assistant head of special collections at the Woodson Research Center at Rice's Fondren Library, said that the library started the archive in 2015 after Moore donated some of his personal materials.
"He spent so many years not being heard in an official way and not having any kind of action taken based on what he's talking about, that he's just a wall of words, telling you about this topic," Focke said. "He's immensely grateful for the help of all his allies and he's just such a gracious man. The first thing out of his mouth when he talks to you is 'Thank you for everything you've done,' and then he goes on to talk about what he would like you to do next.'"
The archive continues to grow as Moore continues his advocacy.
Rice professor Caleb McDaniel, who teaches about the history of slavery and abolitionism in the nineteenth-century United States, said that Moore's work and the history of convict leasing still resonates today as U.S. society wrestles with the privatization of prison by many states and mass incarceration that some scholars describe a new Jim Crow system.
"A lot of people don't know about this history, so future historians will be interested to learn how did greater awareness of this history come about and what did it take?" McDaniel said.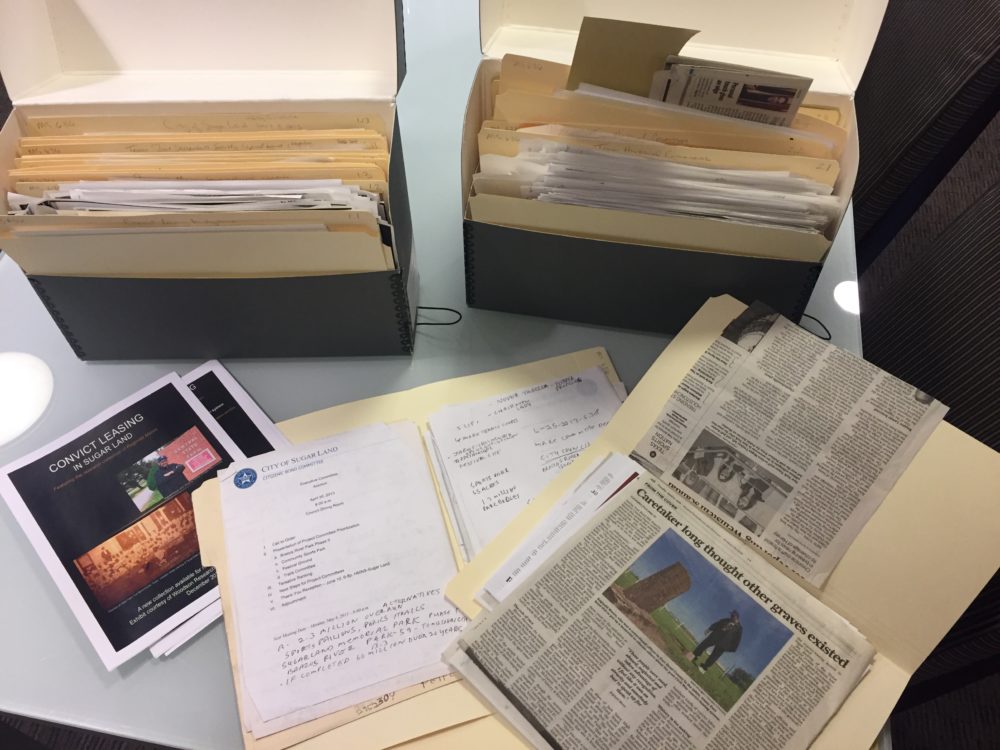 "Future generations of historians will be greatly interested in letters like this that document the conflict over the past that occurred and how people thought about the past struggled to get their perspectives on the past acknowledged and recognized," McDaniel added.