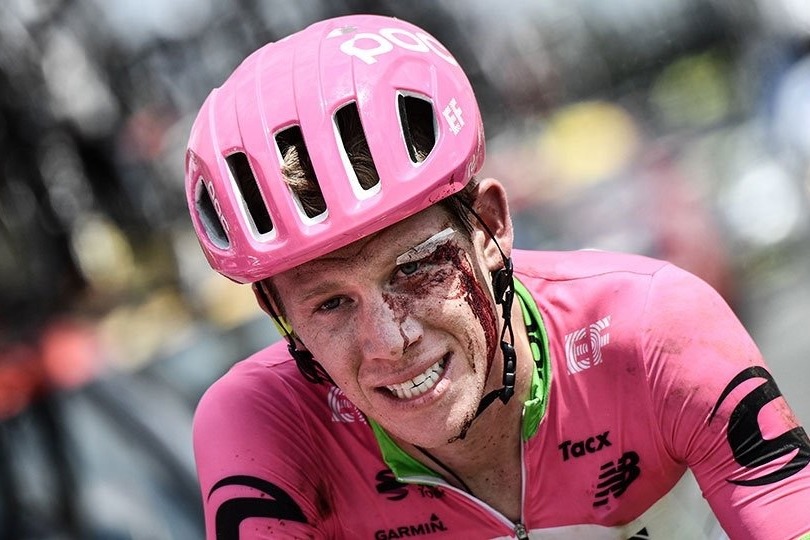 Lawson Craddock continues his race to Paris.
The Tour de France cyclist from Houston is fighting a broken shoulder blade that he suffered during a crash early on but refuses to give up.
With a week left in the Tour de France, Craddock remains last in the overall standings but he said the pain from his injury is getting more manageable.
"Pretty happy about how the injury is progressing," he said on the phone from the French Alps. "And I really hope that I can keep going this way and maybe do something in the final week of the race."
Meanwhile, donations from fans are pouring in.
Craddock is raising money for the Alkek Velodrome in west Houston.
The Velodrome suffered bad losses during Harvey. It's where Craddock got his start as a cyclist more than 15 years ago.
His initial goal was to raise $2,100.
As of Friday evening, his GoFundMe page registered more than $114,000.