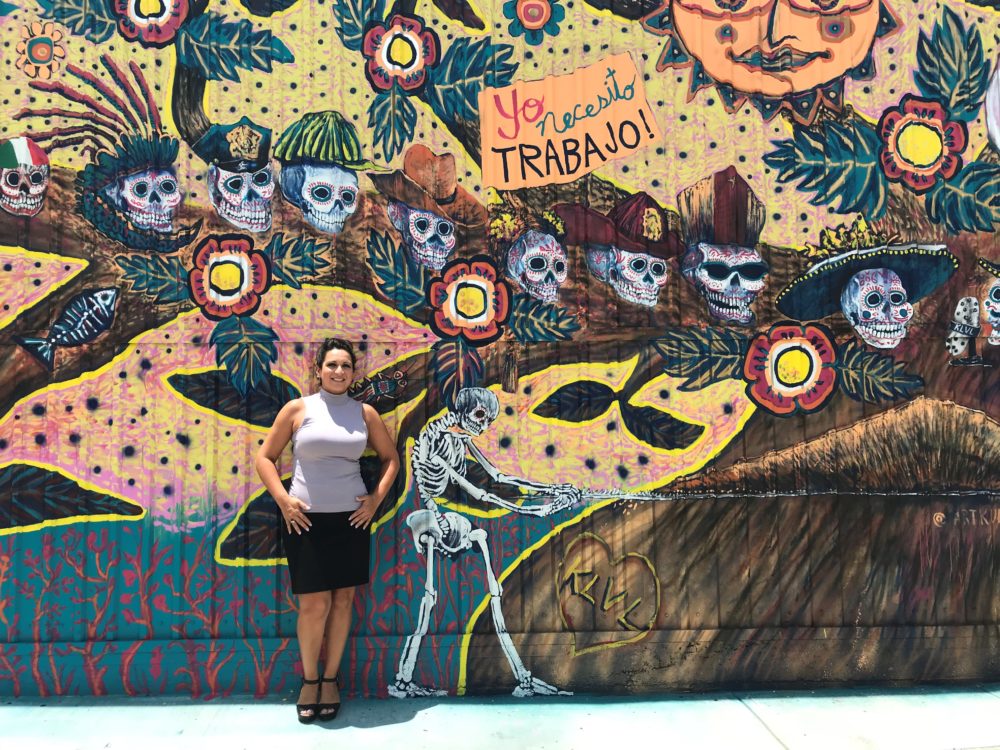 Christina Morales runs the Felix H. Morales Funeral Home her grandfather established in the 1930's. Her business is among the institutions that have lasted despite rapid development in Houston's East End.
Though Morales said though she doesn't think the changes are all bad, the Second Ward, or "el segundo barrio", is being transformed.
"It's a different place now," said Morales, "We're feeling the pinch. It's expensive to live here now. It's expensive to run a business."
Morales said as the neighborhood changes, she wanted to commemorate the area's Mexican heritage. That's why she commissioned a mural by Houston artist Angel Quesada, also known as ARTKUNGFU.
The mural, at 111 N. Ennis, features a large tree and different skulls that represent the lives of Mexican-Americans who called the East End home.
The words "Yo Necesito Trabajo" (I need work) are featured prominently on the mural. The words allude to a program that ran on her family's radio station, KLVL, the first Spanish-language radio station on the Gulf Coast, according to Morales.
During the program, the Spanish-speaking community would call in, seeking work. Employers would announce job opportunities.
The mural is painted on one of the walls outside Morales Radio Hall, where the station carried on for nearly fifty years, until the 1990s. Though the station ended operations, the funeral home continues to serve the community.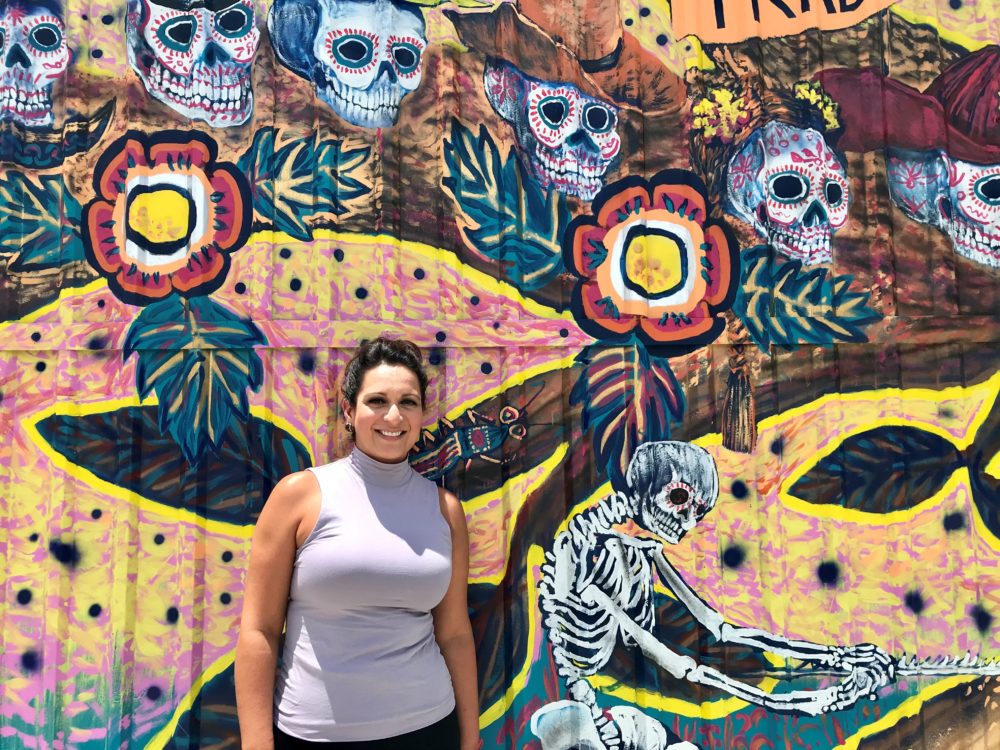 The new mural is a way Morales is investing in preserving the community's heritage, something that's always been important to her family.
"We're here to stay," said Morales, "I'm very passionate about our Latino community because my grandmother instilled that in me and I want to try and hold on to what we have."