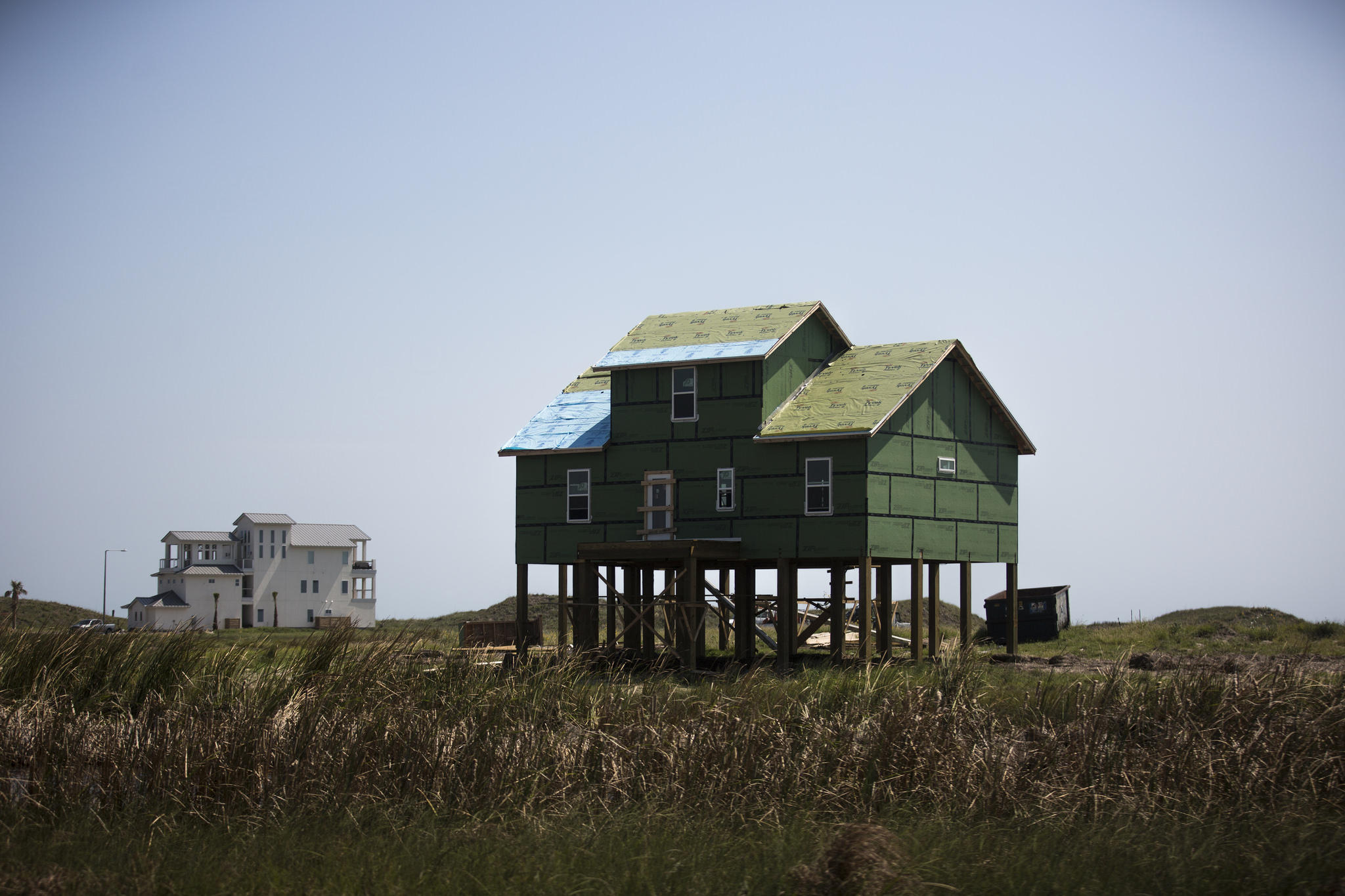 Almost a year after Hurricane Harvey, coastal Texas towns are still struggling from the storm's economic impact. Now, tourism-dependent towns like Port Aransas are bracing for a seasonal drop in visitors this fall.
Jeffrey Hentz, head of the Port Aransas/Mustang Island Chamber of Commerce, told state lawmakers on Wednesday that the recovery in his area still has a long way to go.
"We're only about halfway there with our lodging," Hentz told a state house committee, "and we are in the middle of our summer season, and that's our make or break season."
Fortunately, Hentz said, the area's restaurants, bars and the local fishing industry is "strong." Still, Hentz said he's worried about his organization running out of advertising money soon.
"We know what's coming, and that's September and October and the winter," he said, "and a lot of people still think we're closed."
Hentz said his chamber can only promote the town to so many people with its current budget.
At Wednesday's hearing, the head of Governor Greg Abbott's tourism and economic development office told lawmakers the state has an ongoing ad campaign aimed at bringing tourists back to Harvey-hit areas.
"We were able to reach, by our measurement, 200 million [people] across the nation," Bryan Daniel said. "We know that when we get those impressions out there, that we're telling our story that the Texas coast is open for business, and the communities along the coast are ready for the tourism that they typically can provide."
Hentz said that effort has helped, but he criticized state lawmakers' move in 2017 to cut funding for tourism programs by half, calling it a "horrible decision."
Coastal state parks are also still working to recovery from Harvey.
Carter Smith, Executive Director of the Texas Parks and Wildlife Department, told lawmakers the storm caused about $22 million in damages, notably at Mustang Island and Goose Island state parks in the Port Aransas/Rockport area. Smith said the state is reallocating about $18 million for the repairs from money that was originally meant to pay for past flooding damages and other projects. The department has also applied for FEMA aid.
"We're really focused on about $6.8 or $6.9 million in possible reimbursement funds," Smith said. "That is uncertain, a bit unpredictable."
Smith told lawmakers Harvey led to state park visitation and revenue dropping by about 8-9% this year compared to last year.