In June, Attorney General Jeff Sessions overruled an asylum case in a decision called Matter of A-B-. In the case, a Salvadoran woman sought asylum because she feared returning to El Salvador after years of domestic violence.
When Sessions overruled the decision, he signaled to immigration courts that violence by a spouse, or gang member, no longer makes someone eligible for asylum, even if going back to their country is a death sentence.
Sessions' decision is also limiting who gets to stay in the country to plead their case before a judge. According to a new policy memo issued last week, immigration officers are being asked not to let domestic or gang violence victims go on to plead their case before a judge. They'll be removed from the country instead.
As these developments reverberate within Houston's immigration courts and offices, immigrants face an increasingly difficult path to asylum.
That's a path Hana knows well.
At 47, Hana currently teaches part-time at Houston Community College. Her career in academia started in her home country of Libya, where she's lived most of her life. She asked to use just her first name for privacy reasons.
Hana used to teach organic chemistry at a university in the city of Derna. There she had three children with her husband.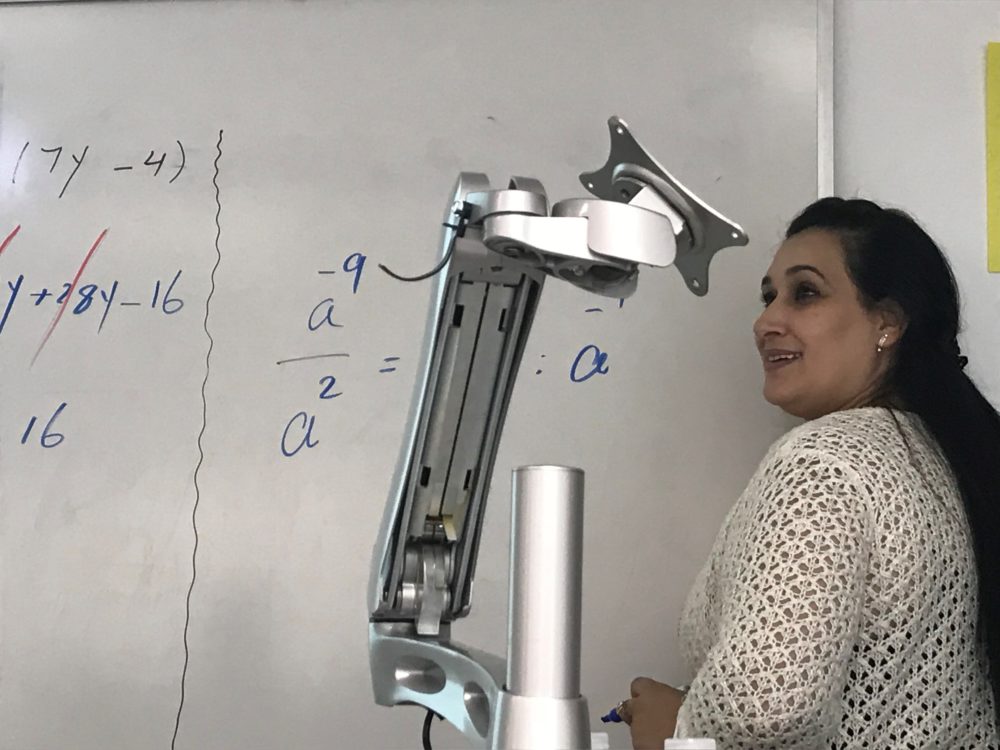 Hana said in Libya a husband has near total control of his wife's public and private life. She said marriage there was a "slavery contract".
"The husband has the right to kill you," said Hana, "By the law, no. By the traditions, yes. He can claim anything. He can find any reason."
But Hana's life changed when she won a scholarship from the Libyan government to pursue her masters in chemistry at the University of Houston. It would mean her whole family would have to move to Texas.
Her husband eventually agreed, Hana said.
So, Hana and her family moved to Houston. She was months into her studies when she said her husband changed his mind and ordered her and the kids back to Libya. Hana faced a tough decision.
"I decided I'm done," Hana said, "Enslaved women will raise enslaved children. Free woman will raise free children and ladies."
She stayed in Houston with her children. Then, she said her husband cut her scholarship and health insurance. With three kids to care for, Hana had to end her studies.
Hana lost her visa. She said she had no idea what she was going to do, until a friend gave her some advice to seek asylum.
It took a team of pro bono lawyers, a tall stack of documents and years of anxiously waiting, but, eventually, an immigration officer weighed the evidence and granted her asylum in 2015.
Though Hana's is a happy ending, her story isn't the status quo. Between 2012 and 2017, judges in Houston denied 87% of asylum petitions.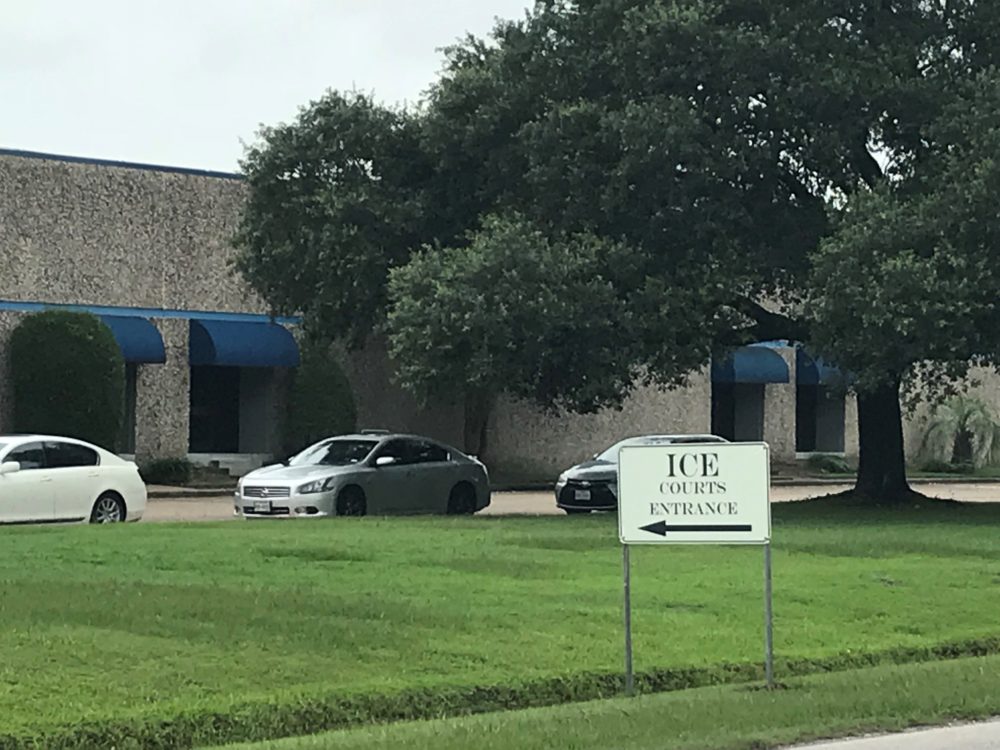 "These are very, very work-intensive, time-intensive, effort-intensive cases," said Geoffrey Hoffman, Director of the Immigration Clinic at the University of Houston Law Center.
"They're hard to win, but at the same time, they are very satisfying," said Hoffman.
He said while the burden of proof has always been high for asylum cases, Matter of A-B-, the decision by Sessions, makes it even higher.
"It shifts the legal landscape with regards to every single asylum adjudication related to private actors," said Hoffman.
"What that means is any case when the persecutor is a gang member, domestic abuser, family member, tribesman, militia, etcetera… if they're not a direct government employee, it could have very profound effects on the adjudication of your case," he said.
Anne Chandler, Director of the Tahirih Justice Center in Houston, said her organization, which offers legal services to women and children seeking asylum, will have to make changes.
"Every one of our briefs will be amended as one agency tries to redraft asylum," said Chandler.
And, according to a memo released in July, now Session's decision is being applied in credible fear interviews, the first step in the asylum process.
Immigration attorney Andrea Guttin said this move chips away at a migrant's right to a hearing before a judge.
"I fear a lot of people will be denied that could have won an asylum hearing," said Guttin.
Retired immigration judge William Zimmer also weighed in on the decision by Sessions.
He said he does think Matter of A-B- will make winning asylum more difficult for victims of domestic and gang violence.
"They might not qualify for asylum even if they might be killed under the standard," said Zimmer.
"That's just the way it is," he said.
Zimmer said asylum is more to protect someone from persecution, not domestic violence, so it's up to lawmakers to create new protections if they want to help the thousands of migrants seeking a safer life in the United States.